Send & Receive SMS
To send and receive SMS from HubSpot interface, Messaging Cloud offers Conversation Widget and Conversation View on Contacts. A free trial account will be able to send up to 10 free SMS to contacts and to receive SMS, you need to upgrade to a paid account. Follow this step to get started,
Step 1: Open any record on HubSpot, you will be shown a CRM conversation widget on right hand side as shown in below image,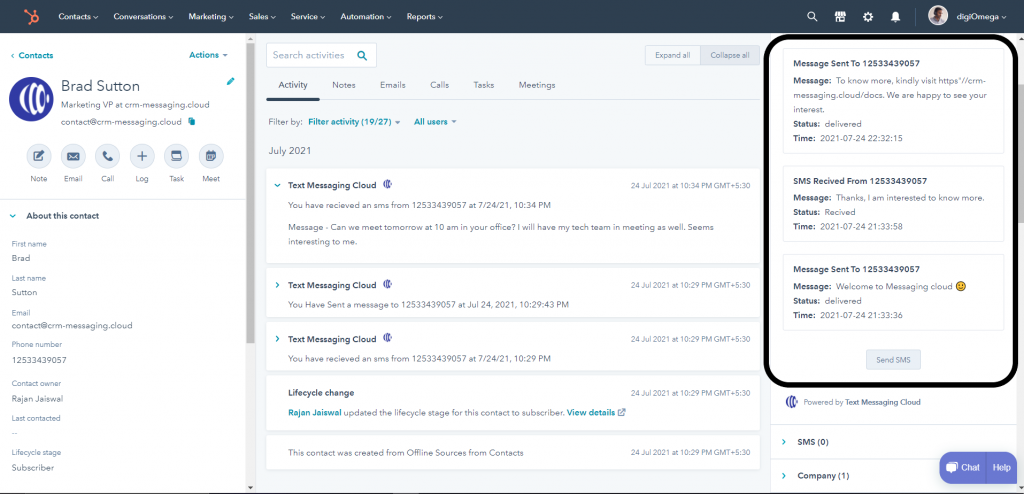 Step 2: Click on Send SMS to open conversation view in a popup and here you see contextual conversation history. Compose your message by including personalization tokens, emoji's, media, texts or templates.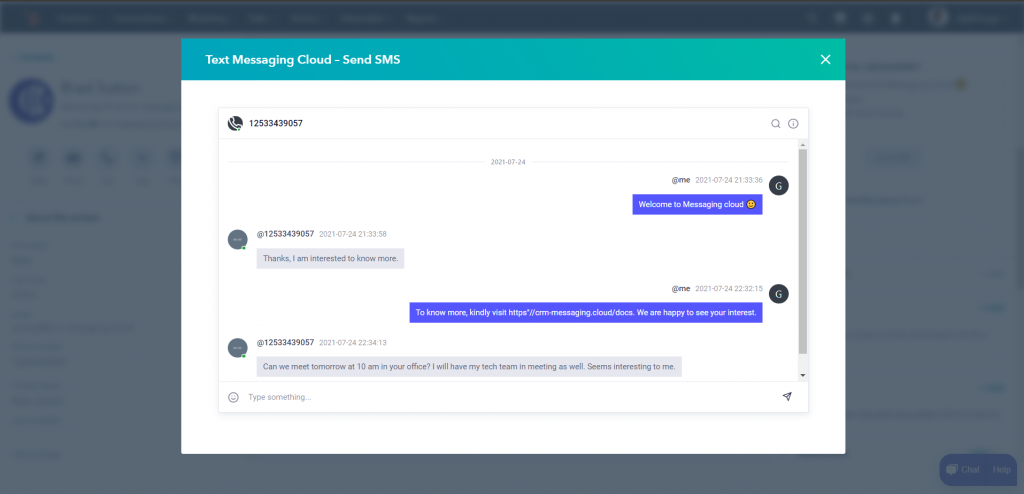 Experience Interactive Demo
Contextual SMS & WhatsApp
Let your Sales and Service team look into existing conversations right from the deals object and tickets object.