Here are the steps to set up automated lead creation for incoming SMS and WhatsApp messages in Zoho CRM:
Login to portal https://app.crm-messaging.cloud
Make sure you have a WhatsApp or SMS number attached to your account. Check your phone number here Text Messaging for Marketers and Sales Reps – CRM Messaging (crm-messaging.cloud)
Go to Textwords and add a new textword
Textword lets you define auto responses against keywords, define your away message, and set a greeting message. Here to automatically create a lead on new incoming with specific keyword or without any keyword, you can set lead creation as an action
Choose action as Create Lead in Zoho CRM. This will automatically create a lead for new incoming with a phone number that is not in the Zoho Leads module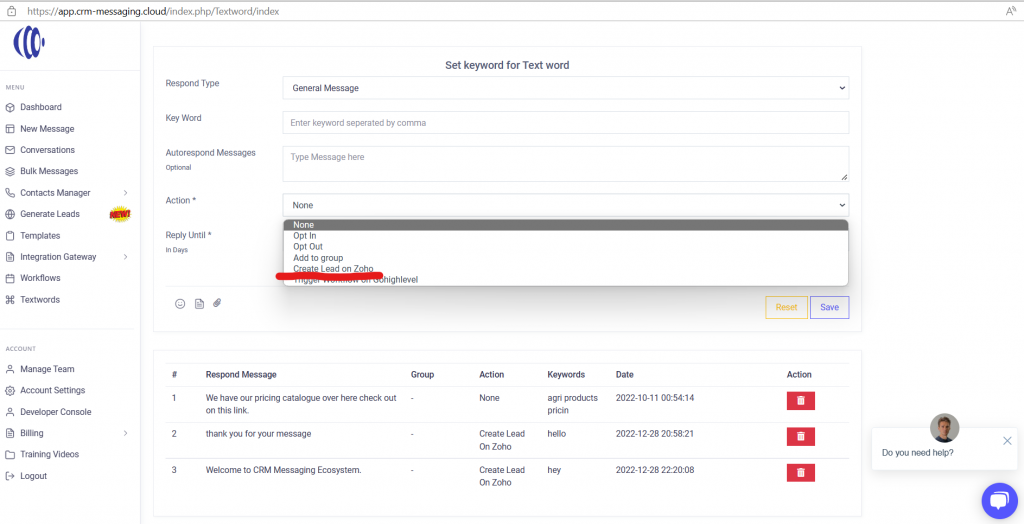 Created lead in Zoho CRM will have phone field populated with incoming number and name will be Automation contact from CRM messaging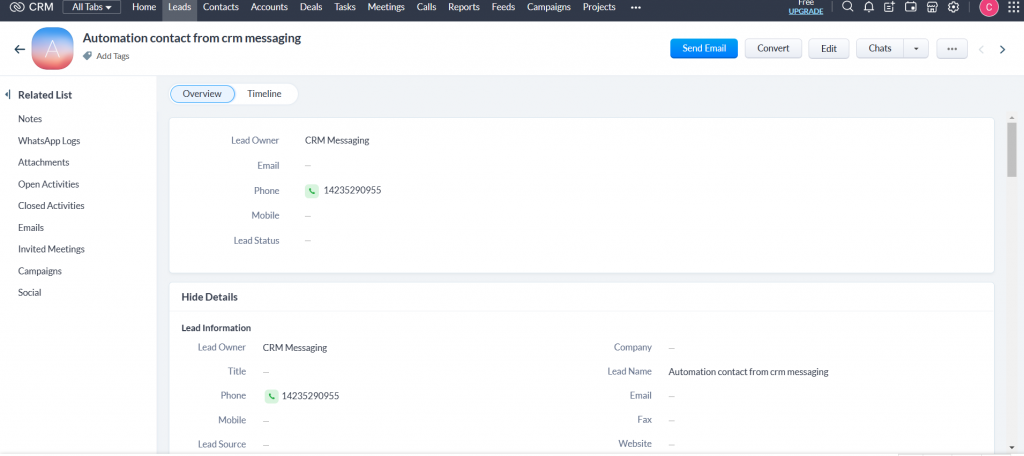 If you have any questions or encounter any issues with this feature, don't hesitate to reach out to the CRM team for assistance.