CRM Messaging for Salesforce
Admin Guide
---
Installation and Registration
Step 1: Install the Package
Installation Link: Install CRM Messaging for Salesforce
User Interface: Works on both Salesforce Classic and Lightning Experience.
Object Support: Supports all standard and custom Salesforce objects. Enable messaging on all phone-type standard and custom fields.
Salesforce Clouds: Compatible with all Salesforce clouds like Sales Cloud, Service Cloud, Health Cloud, etc.
Messaging Types: Supports SMS and WhatsApp messaging.
Installation Screen:
Choose to install for admin, all users, or specific profiles. Accept the terms and proceed to install.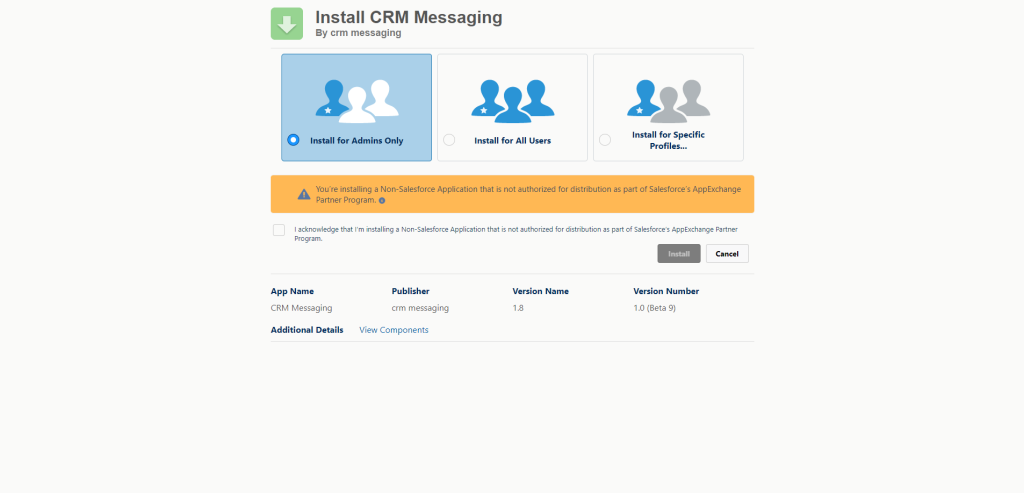 Grant Third-Party Access:
Grant third-party access to the CRM Messaging platform.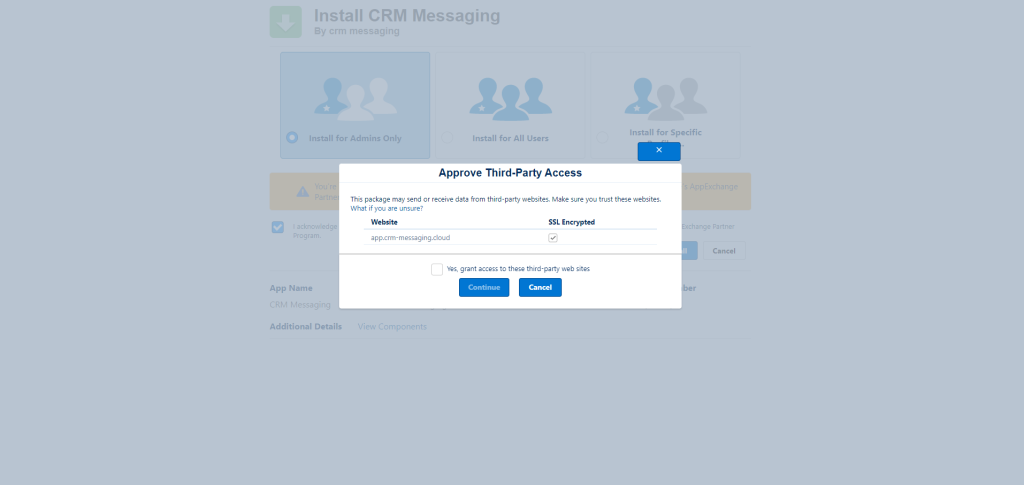 Wait for 2-3 minutes for the package to install successfully.
Step 2: Register with the CRM Messaging Platform
Signup: Register on the CRM Messaging platform here.
Connect CRM Messaging with Salesforce Org: After signing up, navigate to portal -> Integration Gateway -> Salesforce -> Connect your app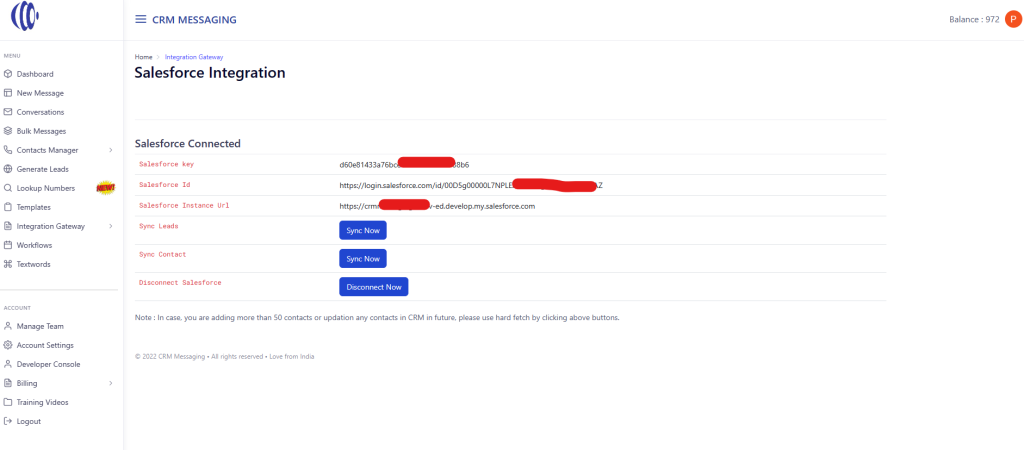 Step 3: Update Phone number field (Optional – to be used for messaging, default is Phone field)
Go to Setup -> Custom Settings -> CRM Messaging Settings -> Manage
Add the phone field API name where you store phone numbers. By default its Phone field when empty
---
Button and Component Configuration
We will proceed with button and component configuration in the next section.