Tips to Make Collecting Rent with Text Messages Easier in 2022
Property managers are now finding a new way to collect rent from their tenants. It's called Mass Texting, and it allows you to send reminders to your tenants if they have not paid the amount due. This strategy is useful because it allows you to reach out directly to the tenant and remind them of the actions they need to take for them not to be late on paying rent again. Through text messaging, you can now easily communicate with your tenants to remind them about their rent or to keep them up-to-date with any changes in the payments. In this article, we will go into more detail about some of the tips and strategies you can use to make collecting rent with text messages even easier.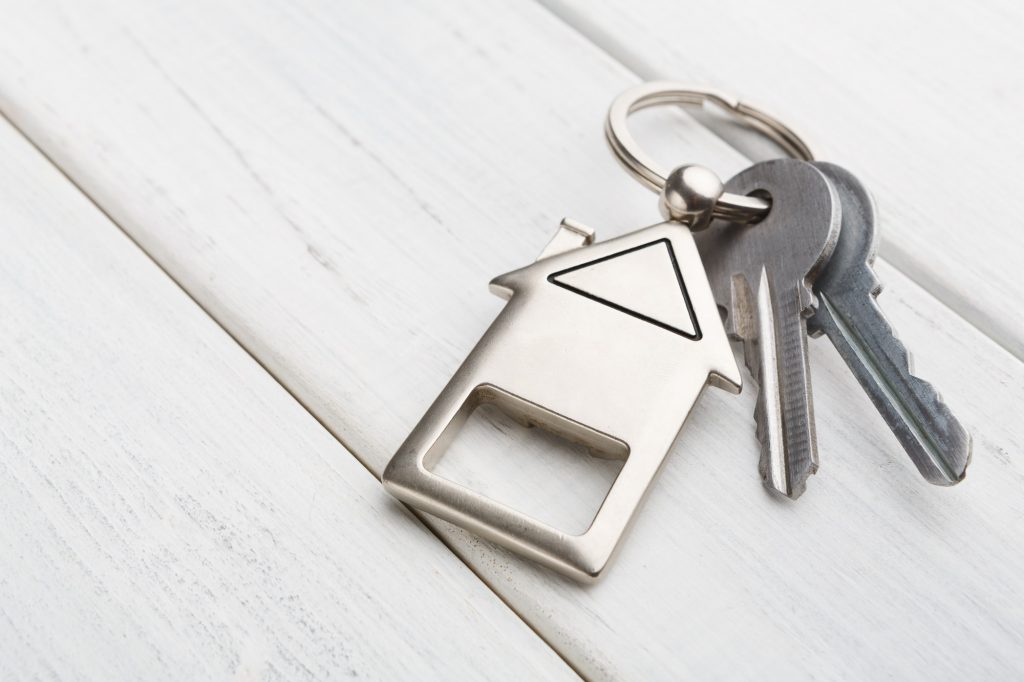 What are the benefits of texting?
No more late nights in the office. With automated text reminders and the ability to accept payments by text, you can collect rent on your terms, not your tenants. No special equipment is required. Texting is an affordable, effective way to collect rent online or via mobile device. Keep track of payments and maintenance requests. Automated messaging keeps you in the loop on every payment and maintenance request. Access text messages from anywhere, at any time even when you're away from the office. Did you know that collecting rent via text message yields a 13% higher collection rate? For property managers and landlords, collecting rent is the single most important task they manage. If you are a property manager or landlord, your time is valuable. Collecting rent takes time and resources.
The benefits of using text messaging to collect rent include:
Higher collection rates – Most people use two mobile devices (i.e., smartphone & tablet)
Improved tenant retention – 70% of tenants admit to paying their bills more quickly when given the option to pay with the device of their choice.
Increased efficiency – Using text messaging when collecting rent saves you time and money. Text messages are short and efficient.
Because of smartphones and text messaging, collecting rent on time can be easier than ever before
A common problem that landlords face is collecting rent on time. Because of smartphones and text messaging, this can be easier than ever before. Here are a few tips for making sure you get paid on time:
Remind your tenants in advance – Send a text or email a few days before the rent is due to remind them when it's due. This will help prevent them from forgetting and make sure they don't have any issues with their banking or payment apps.
Make your payment options clear – Make sure potential tenants know what your preferred method of payment is and how they can easily send it to you. Some landlords prefer check, direct deposit, or even payment apps like Venmo or PayPal. If they know how to easily get money to you, they're more likely to do it on time.
Consider automatic payments – You might also want to consider setting up automatic payments, so the money goes directly into your account without any manual effort from you or your tenant. This might require some work upfront but can go a long way toward making sure you're paid on time every month.
Tell renters when the payment is due and how to pay
With smartphones and text messaging, collecting rent on time can be a lot easier than ever before. But the best approach is to help tenants pay you on time in the first place. When you make it simple and convenient, they're more likely to follow through. Some landlords choose to collect a security deposit and first month's rent in advance, while others prefer to collect just the first month's rent. In either case, you'll want to let your new renters know exactly how much they owe and when they should pay it.
Include the amount of rent they owe, the payment due date (typically the first of the month), and any late fees that may apply if they pay after that date. It's also important to let them know how you'd like them to pay you whether by check, money order, or online bill pay.
If possible, try to set up online payments for all your tenants. This helps keep everything organized for both parties and also gives them a convenient way to pay on time if they're out of town or otherwise too busy to write a check.
Create a template that explains your policies clearly and simply
You can easily create a standard template that outlines all of the policies you need to communicate with your tenants. You can find many sample templates online, but make sure you tailor them to fit your particular needs. In addition to collecting rents, you can also send alerts and reminders via text message. Try sending your tenants a welcome text when they move in, or a reminder text a few days before the rent is due. In addition, you can send personal messages like 'Happy Birthday' or 'Get Well Soon,' which eliminate the need for personal visits or phone calls.
If you are still getting started in business and haven't yet rented out an apartment, you might want to consider hiring a legal expert to help you draft up your policy manual. You can also use online resources that will help you get started. You've found an amazing new apartment, and you're eager to sign the lease. But before you do, make sure you read these guidelines for creating a rent receipt and sample templates to help you create your receipts.
Include All Necessary Information
The first step in creating a rent receipt is to make sure you include all necessary information. A basic rent receipt should include:
The date of payment
The name of the tenant or tenants paying the rent
The address of the property being rented
The amount of the payment received
The name of the person receiving the payment
Rent receipts may also include:
Late fees charged
Payment methods used (e.g., cash, check, money order)
Signatures from landlord and tenant
Think about creating unique messaging plans for different types of tenants
A tenant welcome letter is an excellent way to say "welcome" to new tenants. It acts as an introduction and guide for tenants. Some landlords or property managers may call it a "welcome package" or "new tenant packet." Either way, this document gives renters all the information they need to know about their new home and landlord or property manager.
When you're renting out a property, it's important to protect your investment. A well-written lease agreement can save you time, money, and trouble.
The first step in drafting a lease is to identify the type of rental agreement that's best for your situation:
Residential lease – This is the most common type of lease, used when renting a single-family home or apartment to individuals or families.
Commercial lease – This is used when renting out office space, retail space, warehouses, or other properties mainly being used for business purposes.
Month-to-month rental agreement – This type of rental agreement allows the tenant and landlord to have a binding contract that may be altered with 30 days' notice by either party. It is often used as an alternative to a lease, especially when both parties are unsure how long they want the tenancy to last or when circumstances could change quickly (for example, renting out a room in your home while your child is away at college).
Lease option or rent-to-own agreement – In this scenario, the tenant pays an upfront fee in exchange for having the option to purchase the property at some point for an agreed-upon price. If they exercise their right to buy, part of their rent payments may
Final thoughts!
While more traditional forms of collecting rent, such as over the phone or in person, can still work for a landlord or property manager, there is certainly an advantage to be gained by using text messages. Texting tenants enables a landlord or property manager to collect rent conveniently and efficiently and to keep their eyes on other tasks around the office.
As a landlord, there are many ways to go around collecting rent from tenants. However, thanks to the age of technology, it can be easy to let your tenants pay through text messages. Here are all the details on how this is possible, so you can collect as much rent money as possible.
Want to see it in action?
No credit cards for trial | No contracts | Pay on the Go | Cancel Anytime 
© 2021 CRM Messaging • All rights reserved • Love from India