Salesforce
AppExchange Partner
Simplify Your Customer Communication With Salesforce
Transform the way you communicate with your customers by integrating the power of SMS and WhatsApp right within your Salesforce interface
Why Choose CRM-Messaging Integration
With
Salesforce?
Trusted By 500+ Customers








Ready to Amplify Your Customer Engagement?
Upgrade your customer communication today. Tap into the power of SMS and WhatsApp seamlessly through Salesforce.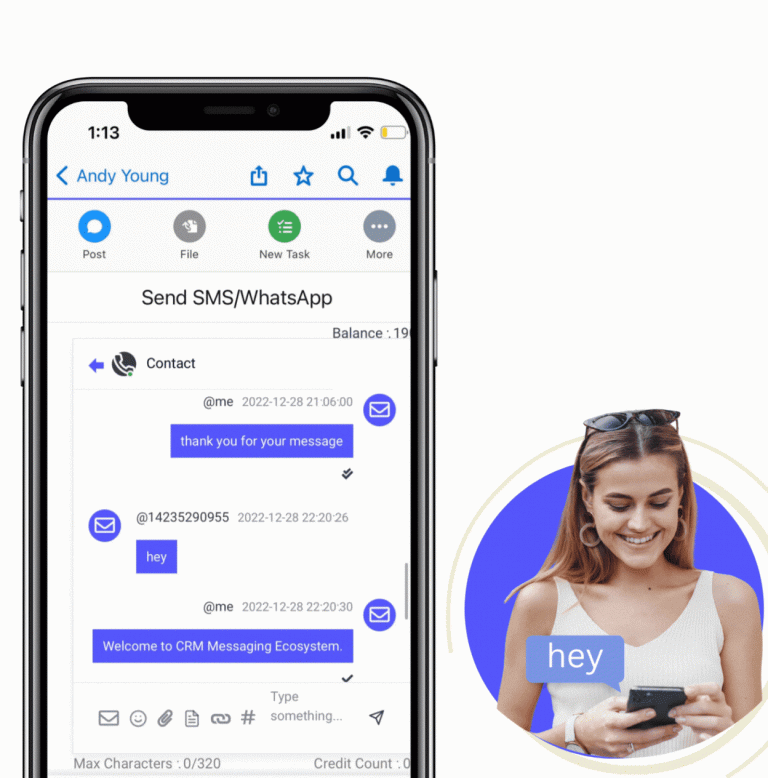 Comprehensive Multi-Channel Messaging
Elevate your customer engagement with the power of multi-channel messaging. Our CRM-Messaging integration seamlessly integrates both SMS and WhatsApp within Salesforce Journey Builder.


Unlike competitors, we offer a unified platform for SMS and WhatsApp, allowing you to tailor your communication strategy to customer preferences and need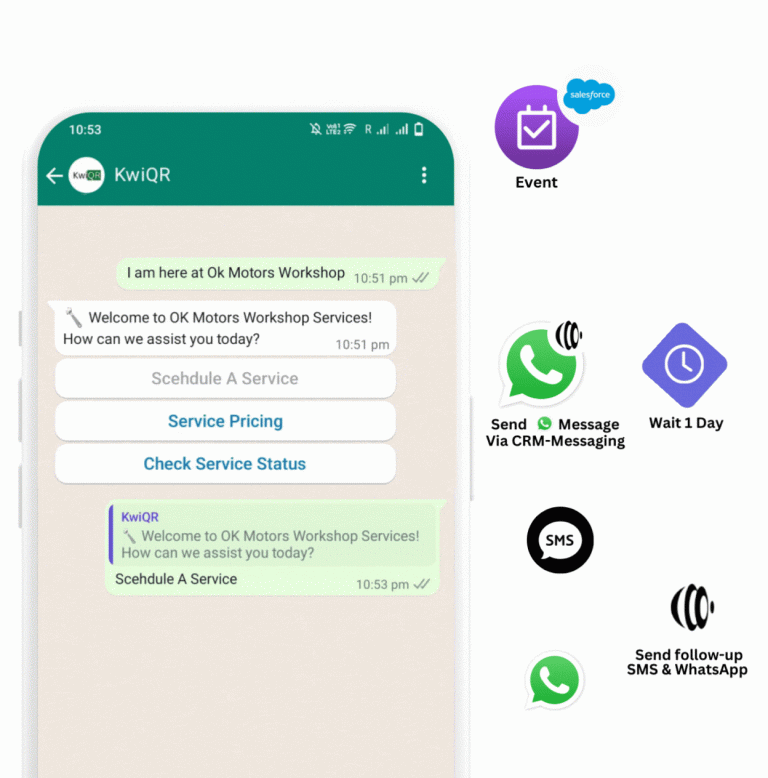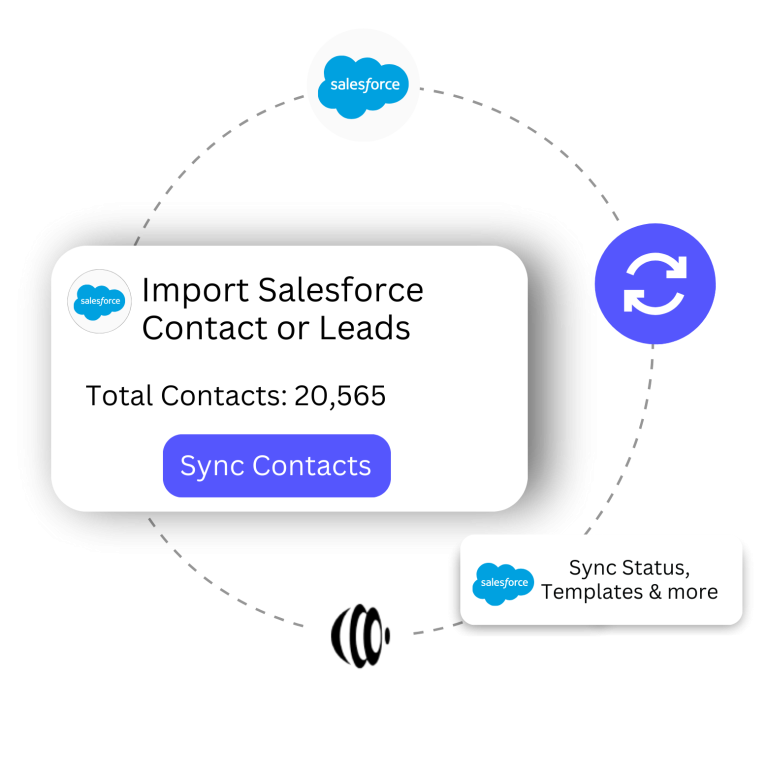 Effortless Two-Way Data Synchronization
Enable smooth two-way data synchronization for Salesforce contacts, leads, opportunities, and campaigns. All data updates and interactions are reflected in real-time, ensuring consistency across platforms.


What sets us apart is our support for both SMS and WhatsApp, giving you the flexibility to engage your customers through their preferred messaging channels while maintaining a unified database.
Automate Customer Journey With Process Builder and Flows
Leverage Process Builder and Flows to create automated, customized customer journeys, ensuring a seamless and personalized experience.


Streamline processes, trigger actions, and respond to customer interactions with efficiency and precision, ultimately enhancing customer satisfaction and operational efficiency.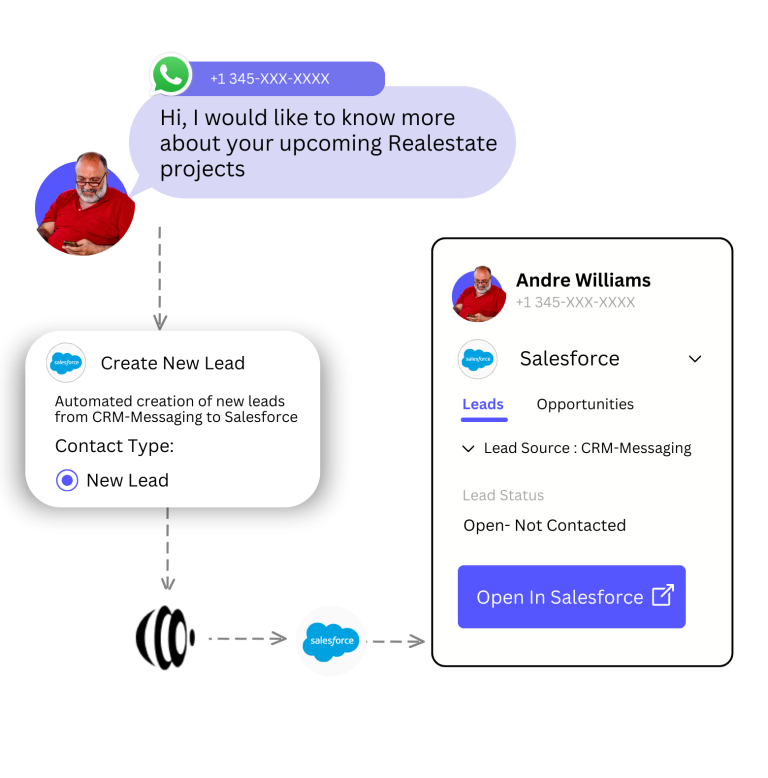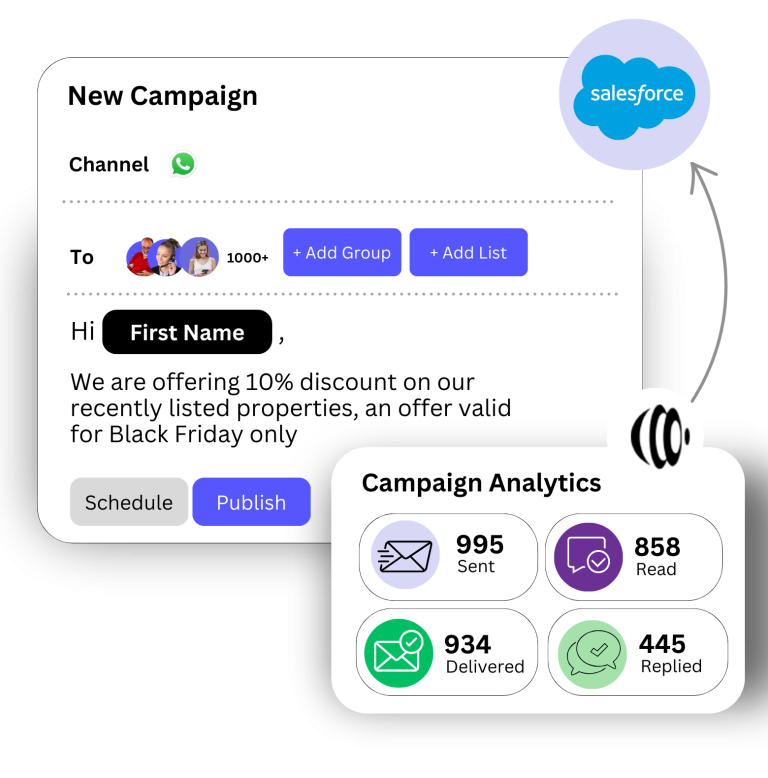 Send Campaigns & Track Analytics
Easily send campaigns via SMS and WhatsApp, tailoring your messages to your audience's preferences.


Track campaign performance in real-time with comprehensive analytics, enabling data-driven decisions and improved customer engagement.
Take the Next Step in Customer Communication
It's your turn to take your customer communication to the next level