Easy ways to enhance customer engagements through WhatsApp Business API
Over two billion people use WhatsApp all over the world which is a great way for personal communication, but for businesses with large messages to move around 'WhatsApp Business API' is the solution for large customer relationship management for big businesses and for small and medium businesses(SMBs).
WhatsApp, owned by Meta(Facebook) came up with the 'WhatsApp Business' feature in 2018 for very small, micro businesses to broadcast messages with up to 256 customers in a go and it upgraded itself in 2021 and came up with an end-to-end, 2-way conversational What App business software for an integrated customer relationship management, which is known popularly as 'WhatsApp Business API' in which you can broadcast messages for over 1000s of customers.
Now, we here at 'CRM-messaging. cloud' provides a perfect and easy go-to platform for WhatsApp Business API integration for your customer communications and leveling up your marketing and sales campaign. It takes less than 30 minutes to set up your 'WhatsApp Business API account here at our platform and you are good to go, but before that consider the following tactics to enhance your customer engagements: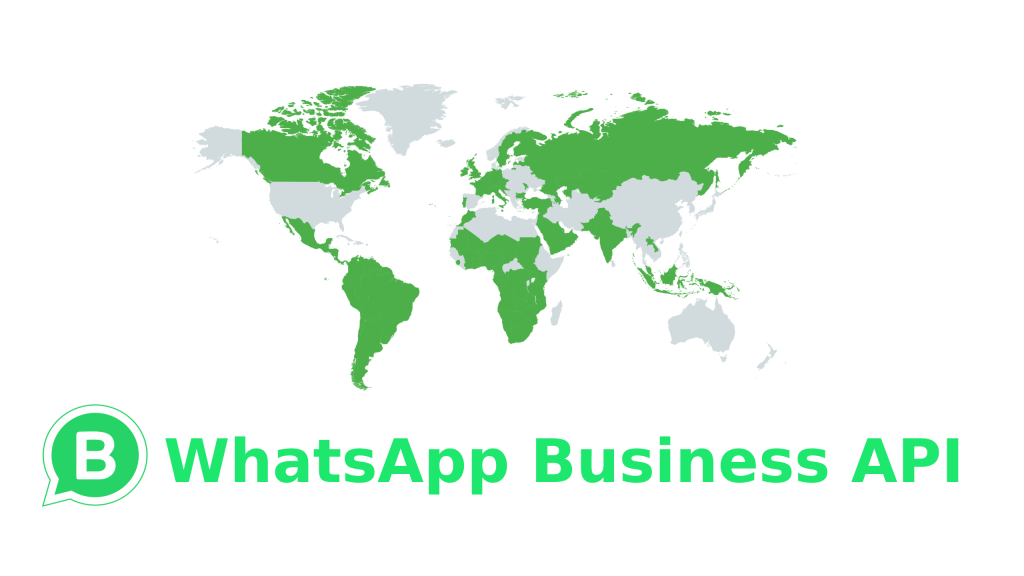 Focus on existing customers: Try to send your customers lucrative deals, festive offers, season sales, etc. to bind them to your brand name and your products, before you start looking for new customers through tie-ups with other websites. 'Be where your customers are, apply this logic to look for other customers or your own customers for any of your promotional or marketing campaigns on other social media sites, only after you have engaged your own customers to your brand or company.
Thinking differently but logically: This is a known fact that an average person looks about 23 times in a day into WhatsApp, now leverage this to grasp their attention through a crisp and information full SMS such as with images, prices and descriptions or highlighting discounts or sale information, so that it reflects in the 'Inbox Tab' of the customer and encourages the customer to look further by clicking on the message.
Synchronizing payments: Assure that your customers use payment through WhatsApp only which is instant and eliminates the need to knock on to other payment gateways. If necessary try to send personalized messages to customers and help set up their payment gateway with WhatsApp. Once payment is synchronized there will be no delay or failure in processing the payments, in return guaranteeing better customer engagement.
Marketing and Sales Campaigns: To better engage your customers make full and wise use of notification and message templates as per your product description to promote your products through catalogs, buyback options, recovering abandoned carts, discount offers and visit again messages to customers in groups or individually.
Notification Campaigns: Set campaign templates that can be a repeated or one time campaign with your customer under 'ongoing' and 'one-time' options respectively.
Conversation templates: WhatsApp Business API provides you with easy customizable templates, which are ready to reply texts for quick responses to your customers. Also setting templates for dealing with different stages of your communication such as ' talk in progress', 'Payment Delayed', 'Thank You for shopping' etc. which further smoothens the communication and in the mean time updates the customer of the overall journey and promotes the customer to come and visit again.
Automated sales messages and notifications: To keep your customers engaged you can trigger a lot of automated sales notifications to generate leads and drive sales, the marketing notifications for it could be anything like new catalogs notification, New product announcements, festive offers, abandoned cart recovery notifications, end of season sale, discount notifications, product promotion notification, exclusive sale, deemed membership sales notifications etc. these are the type of messages and notifications that keep the customers engaged to your brand and company name.
Besides, when you get well versed with the use of 'WhatsApp Business API', you get to know a whole lot of other features which are easily suited to engage your customers further viz. bulk SMS, automated messages triggers, assigning work to different support members, better customer onboarding through .csv files or any other excel files, WhatsApp chatbots for the quick reply, a better-personalized business profile which creates an identity for your company so that customers get engaged instantaneously as they happen to look on your profile across social media sites and also 'WhatsApp Business API' allows smooth integrations with other CRMs, google sheets and documents for seamless onboarding of your customer's valuable data.
Though 'WhatsApp Business API' is a platform for customer service through notifications, alerts, and messaging, it majorly seeks to complete a deal with the customers through their purchasing lifecycle. In a purchasing lifecycle, customers look forward to getting updated and problems resolved, if any, so it is important to have a good mix of automated messages and alerts to be backed by a quick response or reply team which is guaranteed by 'WhatsApp Business API' and this quick reply is further enhanced by 'WhatsApp Chatbot' feature. So customer engagement is in a way guaranteed by 'WhatsApp Business API' CRM.
So what to wait for, just get your own 'WhatsApp Business API' through crm-messaging.cloud where we make it easier to set it up for your company and grow together to new highs.
Want to see it in action?
No credit cards for trial | No contracts | Pay on the Go | Cancel Anytime 
© 2021 CRM Messaging • All rights reserved • Love from India