How can conversational SMS assist in business development in the USA?
The demand for conversational SMS is increasing, and it has become a powerful communication channel for retailers. Have you wondered why businesses do not incorporate SMS or conversational SMS into their communication and marketing strategies? Here is how conversational SMS marketing will revolutionize to accelerate business growth for retailers in the USA.
Conversational SMS is the future of text communication. In this service, customers have the liberty to reply to business messages. It is communication similar to live chat. There are many cases when customers and business teams have long conversations making the method perfect for problem-solving, upselling, reliability, customer satisfaction, and other marketing function.  
Conversational SMS is a two-way SMS that lets customers reply to text messages. Customers can send specific words to initiate action. To make the two-way SMS work, you need to assign phone numbers to the customers. 
CRM Messaging Cloud can assist you in setup conversational SMS for your retail business in the USA. Our team is efficient and establishes uninterrupted communication between customers and the team. The benefit of conversational SMS is that customers can clear their doubts about the services or products. Another is they may find the business more reliable too. These factors are a must for brand growth and to improve the customer base. 
Retail text messages or conversational SMS  is a way to connect with the customers during the purchasing journey. Text marketing is a simplified way to assist your customers with your services. Customers consider text messaging or SMS a reliable and easy way to avail themselves of services from the retailers.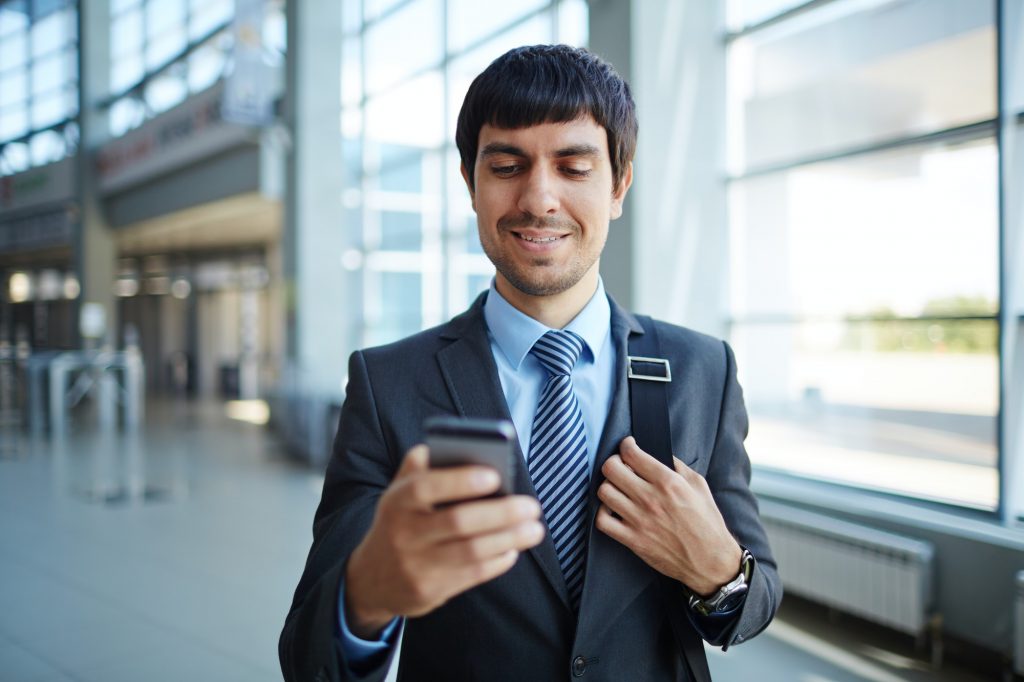 Conversational SMS practices for business management
SMS marketing strategies and conversational SMS aim are to improvise customer experience with your business, keep the customers updated with the services, and many others. It is an effective marketing tool for retailers to market the product in a cost-effective way. It gives a facility to track and analyze marketing operations and manage them with few clicks.
Customer's approval 
Some federal laws or local laws, it is mandating the collection of customer data. So make sure you take consent from the customers before proceeding with marketing operations. CRM Messaging has an inbuilt TCPA compliance module that takes care of Opt-in requirements
Personalized conversations 
Conversation messaging allows customers to have personalized communication with the brand. It's is an effective way to make strong bonds between customers & businesses and offer dedicated customer services.
Use AI Chat Bots 
Using AI chatbots is an easy way to implement conversational messaging services and online. AI Chatbots are cost-efficient and can respond to customers' queries 24/7.
Engaging in the conversation 
Conversational SMS has greater scope than business SMS. It provides a facility to talk to the customers and build strong bonds with them. Conversational SMS is the best way to maximize customer engagement, nurture the customer relationship with the business. It offers dedicated customer support and helps in solving their queries. Customers can have a direct conversation with the services and clear their doubts.
Acquire new customer base 
Customers who are interested in your services can text you in a Keyword. They can receive online offers or vouchers, discount coupons on the product or services. It can give customers a reason to rely on your brand. 
Send transactional messages 
Transactional messages refer to the text to notify about the transaction occurrences. You can send transactional messages for every product purchased to the customers about transactions updates. Customers can sign up when they receive alerts about order updates, inventory updates, stock levels, pickups, rocket alerts, transactions updates & keep the ongoing conversation alive through SMS.
Provide customer services 
Retailers can use SMS to respond to the customer being more interactive and customer-friendly environment. It builds customer trust in your service and helps to drive more revenue for your business.
Offer and sale updates:
Text messages notify the customers about when new stock and trending offers. Get the notifications of new offers, dates, multimedia messages and sales for a particular time through text messaging.
Integrate Marketing campaigns 
SMS marketing has the potential to integrate with any of the marketing campaigns. SMS is the best way to attract an audience to your business. Customers can directly connect to the owners ensuring that they know what offers you have.  
Personalize your content 
SMS has a 170 characters limit. If the limit gets exceeded, the message gets broken into pages. Since people rarely read a lengthy content and short content is easy to read and is advantageous for your business. Customers can pay keen attention to the message and have a greater possibility of conversion.
Better time management 
 Conversational and text marketing can save your time and allow your business to focus on business goals and generate leads. You can organize the component of SMS can make it more conversational, schedule it, and send it to many customers in a go. The huge benefit is you can manage your time efficiently.
Reasons that have made SMS marketing so effective for the retailers
Successful retailers are aware of the importance of the price, quality of the products, and offering a dedicated customer experience. To expand customer base and satisfy the existing one and giving a reliable customer service.
Benefits of Conversational SMS  for business are:
Integrating mobile communication to the retail store is a communication strategy
Improved conversion rates
Increased click-through rates
A reliable and simplified way of communication.
Mobile friendly assistance
Builds long-lasting customer relationships 
24/7 customer support
Easy communication channel
Drive immediate traffic
Update of activity and transaction messages
Integration with other marketing campaigns
You can send messages in few minutes.
Online messages can help you to connect with the brand.
You can also send MMS messages to the customers.
Takeaway
We hope this article gave an insight into how online messages and text messages can work for business advancement. The momentum of SMS and message marketing is increasing, don't miss out on profitable means of communication with your clients or customers. 
You can easily use CRM Messaging Cloud to manage SMS and deploy the setup for conversational messaging for your business on your CRM. We have powerful extensions ready on HubSpot, Zoho, GoHighLevel, and simple WebApp to power your messaging needs.
SMS is a convenient way of texting, having personalized, conversational content, and an easy way to update. CRM Messaging Cloud enables to send online messages, google messages, and text messages to reach a large audience. Customer satisfaction is the key to grow your business. 
Want to see it in action?
No credit cards for trial | No contracts | Pay on the Go | Cancel Anytime 
© 2021 CRM Messaging • All rights reserved • Love from India