How Text Messaging is Utilized in healthcare?
Text messaging has evolved from a simple communication channel to an efficient and more powerful tool. With the rise of mobile devices, people are becoming more and more attached to their phones. Text messaging had utilized in the healthcare industry for quite a while. The principle is still new and, it has quickly gained popularity. Texting is available on almost every smartphone, and there are no contract or texting fees. Texting has become the most used method of communication for teenagers and young adults. 20% of all cell phone users send 50 or more messages per day.
Text Messaging, in healthcare, is utilized in various ways, one of them being in hospitals. Doctors in the U.S. are using text messaging in their healthcare with positive results! These doctors utilize text messaging to keep up with their patients, avoid miscommunications, and provide quicker care.
Healthcare organizations are rapidly adopting text messaging. As a means of providing. Important safety alerts, appointment reminders, and more to patients.
In the healthcare industry, texting is becoming a part of doctor-patient relationships. The patients communicate with each other about health problems they may be facing.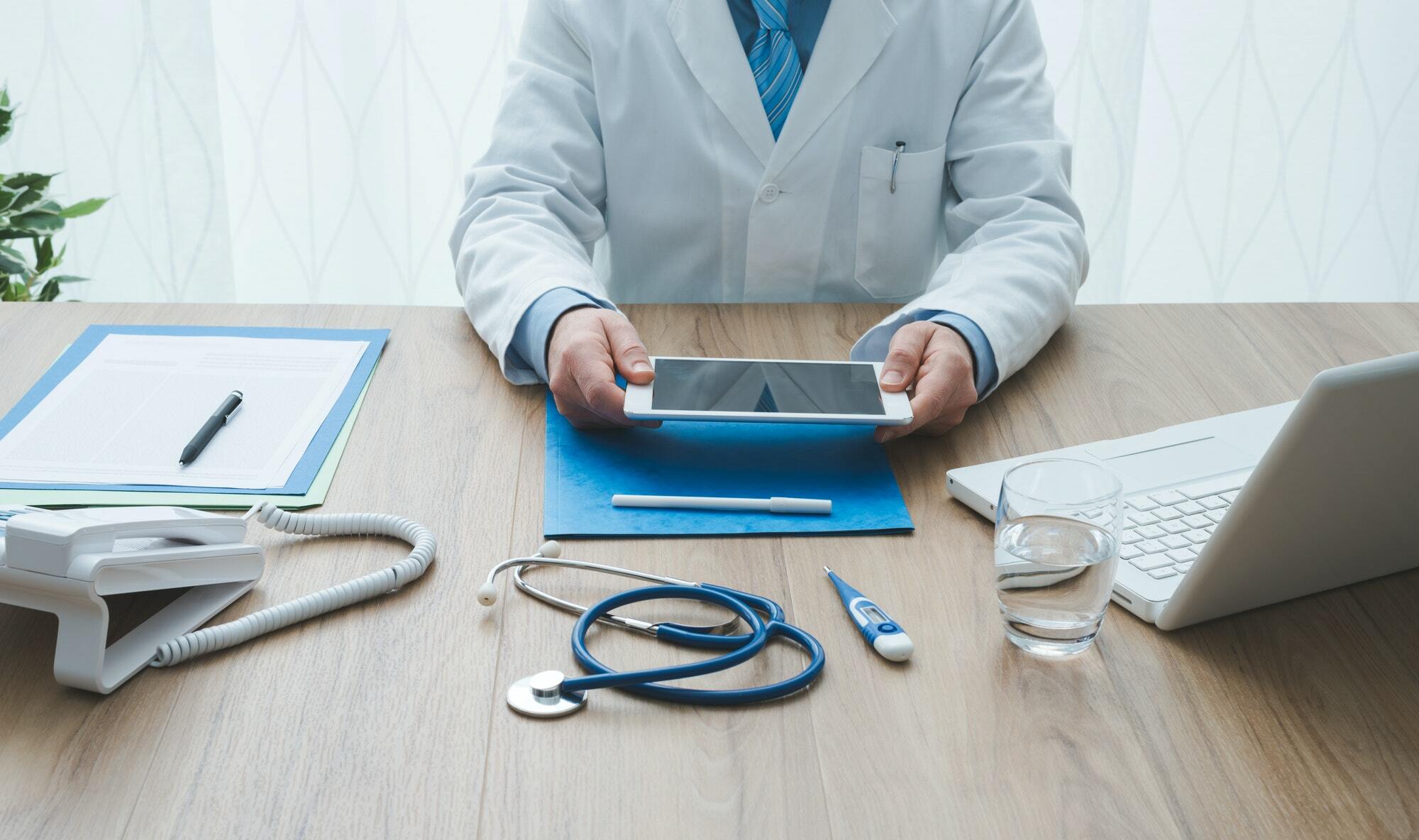 Here's how text messaging is utilized in healthcare.
Why is texting being used in healthcare?
When is it appropriate to text a patient?
How should you word your texts?
What are some of the benefits of using text therapy?
How can you use this method if you're a therapist or doctor?
How the Hospital Systems Uses Text Messaging to Improve Patient Care?
Conclusion
Why is texting being used in healthcare?
Texting has become an essential part of our daily lives used for communication and social interaction. It is also quickly becoming a powerful tool in the healthcare industry. Today, you can use texting to send reminders about appointments. Tomorrow, it can use to notify patients. If they need to take their medication or how long until their doctor is available.
Make your message more compelling and engaging by using text messages to communicate with your customers. It had estimated that 95% of patients are likely to respond to a text message. It will prove just how effective this medium is in healthcare. Not only do you use texting as a way to schedule appointments. But it can also use to make sure patients are following through on the treatment plan prescribed by their doctor.
When is it appropriate to text a patient?
We are living in a digital world and the use of technology has become a highly effective tool in healthcare. Staff members are encouraged to text their patients when there is a question or concern that is not time-sensitive, as it can be helpful for patients who are social networking with staff members to know about an appointment change or lab result before the patient arrives on the unit. Texting is not a substitute for face-to-face communication, but it is important to remember that this form of communication can be used in addition to face-to-face discussion.
According to a recent Usability Professionals' Association study, more than half (56%) of respondents say they have received a text from a healthcare professional during off-hours, and 18% of those people received the text after 9:00 pm. The results confirm what we already know: patients are becoming increasingly technically adept and expecting a seamless, 24-hour continuum of care.
How should you word your texts?
Out with friends, family, or colleagues? Let them know you're thinking of them with a brief text. Texts are a great way to keep in touch when planning events or just thinking of friends and family, without interrupting the moment. If you have multiple people you're texting regularly, try using some of the following tips to make your texts as effective as possible.
Text messages have become a popular method of communication. It is most commonly used in commercial and personal settings because it is convenient, fast, simple, and reliable. As healthcare practitioners are limited in time, text messaging allows for quick and easy communication to assess patient care needs or ask questions about a patient's condition or explanation of their symptoms. These texts also allow for an individual to easily send prescriptions reminders to patients by just providing the pharmacy with the phone number. Also, many people find it easier to communicate over the phone rather than face-to-face. If patients could contact doctors via text messaging. It would make going to the doctor more appealing to them.
When you're texting a new contact or someone you don't know that well, keep it light and friendly. This will help establish your professional network while creating the opportunity to work directly with key decision-makers.
What are some of the benefits of using text therapy?
In today's increasingly mobile world, the ability to communicate is changing dramatically. With the ever-growing number of smartphones and applications, it's becoming more difficult to manage through traditional means. The way we communicate is evolving. A new form of communication has emerged — mobile short message service (or Short Message Service). SMS messages are sent and received through a mobile phone by sending a short message via a text-based command or choosing from a set of options. This medium of communication is commonly utilized in healthcare to provide reminders for patients to return for their scheduled appointments and alerts for practitioners regarding prescription renewals or other important details that need their attention on a timely basis.
Text therapy is communicating with clients in a non-threatening, neutral setting over a text message. This allows the therapist to have an unbiased view of the client's situation and allows for a safe place to talk about issues that may be difficult to discuss.
Text therapy is becoming increasingly more common in the medical community.
How can you use this method if you're a therapist or doctor?
The SMS method is useful for therapists and doctors who want to give an overview of their practice or a specific service. The tone is the same as with any other business listing but some things should be avoided and some words should be used. SMS is an excellent tool for therapists and doctors to use when building (and growing) their practices. Whether you're sending appointment reminders, appointment cancellations, or even just general reminders/tips, it is a great option for keeping in touch with clients both big and small! Communication is a vital part of being a strong therapist or doctor. Here are some ways we're using SMS text messaging in our day-to-day work:
To notify patients when they need to make an appointment
To deliver appointment reminders
To request feedback on the quality of our clinic's services
How the Hospital Systems Uses Text Messaging to Improve Patient Care?
Text messaging is commonly used for various reasons in the medical sector, but one system in southern California has found a novel way to use it to its advantage. Long Beach Memorial Hospital System was one of the first hospitals to implement a text message system for communication among medical staff and health professionals. Over 1,400 physicians, nurses, and other staff members have received training on how text messaging can help them provide better patient care. The hospital started using the platform in 2010 and has since deployed three more systems, including one that has been implemented by 27 participating physicians who treat patient's post-surgery at home.
At the Hospital Systems, we depend on our tools to communicate important information promptly and accurately. The medical industry relies on proven technology. Our communication center reports detailed data such as – patient status updates, demographics, location verification, and response times to improve patient care. We moved up to mobile devices that allowed instant SMS messaging with the data entry capability. Our team can respond faster and more accurately.
What regulations and guidelines should be practicing physicians follow when sending a text message to patients?
SMS text messages for physicians can be an effective way to communicate with patients in a fast and easy manner. Physicians are required by law to maintain privacy regarding medical records when communicating with patients. They are also not allowed to spam or harass their patients with unsolicited messages. However, if the physician's message is permitted under these laws, there are several ways that doctors should handle sending a text message to patients.
As the increasingly widespread use of text message grows, health care practitioners and clinics are facing new challenges. One of the more serious issues that come with physicians using text messaging is HIPAA compliance. The Health Insurance Portability and Accountability Act (HIPAA) Privacy Rule specifically addresses individually identifiable health information (IIHI). Under the Privacy Rule, health care providers can disclose an individual's IIHI to family members, friends, or anyone else who might be able to help in a medical emergency.
Conclusion
When done correctly, a short message service – or SMS- can be the best tool when communicating with your patients. In healthcare, many areas such as appointment reminders or payments sent via text message save valuable time and money.
The application of messaging in healthcare is a highly effective and time-competitive technique. The text messaging method is used in various health care facilities to assist the patients with questions, concerns, and reminders regarding their prescriptions and appointments. In addition to diagnosis, the text messaging method had applied effectively to consider those patients who are compliant and non-compliant.
Want to see it in action?
No credit cards for trial | No contracts | Pay on the Go | Cancel Anytime 
© 2021 CRM Messaging • All rights reserved • Love from India