How Text Can Help the Legal Industry Keep Clients Engaged & Boost Referrals in 2022: The importance of communication and how your business can use it effectively
The legal industry is one of the most competitive industries for both talent and clients. It may seem that there are more lawyers in the U.S. than doctors, but you still need to make sure your firm is always doing everything you can to stay ahead of your competition. Text messaging has become a mainstream communication method, meaning lawyers can reach more people in more convenient ways than ever before. With an open rate of 98%, text messages offer a better opportunity to reach your audience and keep them engaged than emails, which are only opened and read 20% of the time. Because text message marketing allows you to send mass messages and track engagement data, it can be used as a valuable tool to increase referrals and boost your firm's reputation.
One way to do this is to make sure you're leveraging every channel possible to engage with your customers, including text messaging.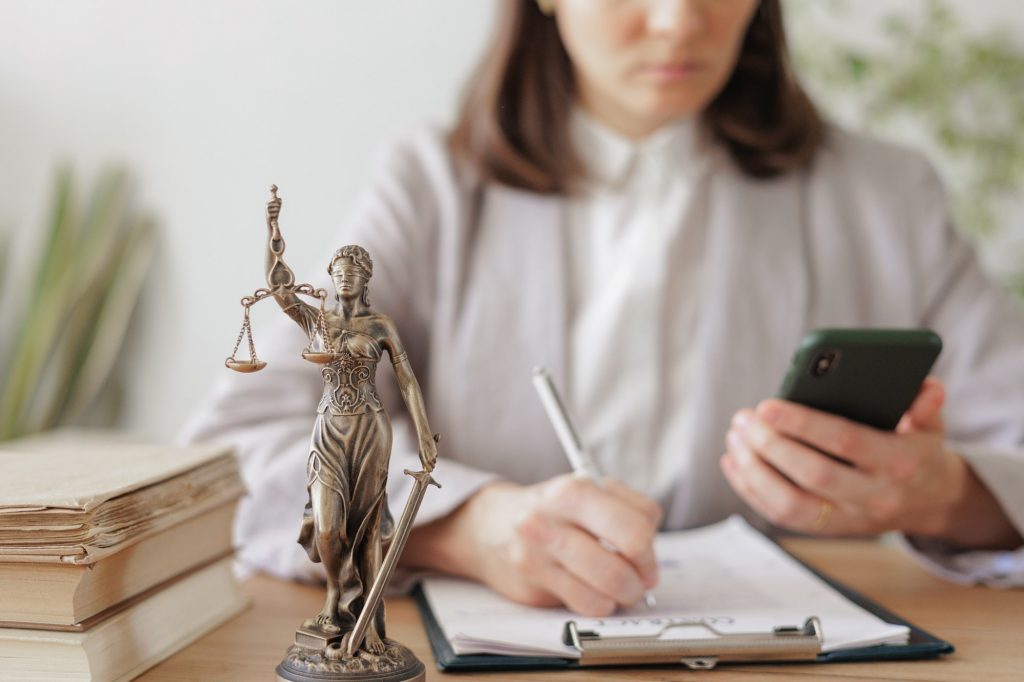 It's instant
If you have a client that needs immediate assistance, there's no better way to get in touch with them than via text. Text messages are delivered within seconds, much quicker than email or a phone call, and you'll be able to instantly get their attention. Text Marketing for Lawyers: Everything You Need To Know To Get Started
It's personal
If you want to engage with clients on a personal level, texting is the best way to do it. The immediacy of text makes it feel like a conversation between two individuals instead of another. The legal industry is all about communication, both with clients and colleagues. Clients need to know their case is being handled effectively, and partners want to be kept in the loop. Even though the pandemic has receded from the headlines and many people are getting back to normal, remote work will remain a reality for many businesses for the foreseeable future.
It's understandable
Why many lawyers have been resistant to text messaging. It can seem like a fast track to spam complaints or ethical violations if not handled properly, but these concerns are outdated in an era of secure platforms and text-blocking capabilities.
The Importance of Communication in the Legal Industry
As more and more legal firms are turning to text, it's become increasingly important to understand the best ways to leverage it. But since February 2020, more than 50% of law firms have allowed staff to work remotely due to the COVID-19 pandemic! That shift has forced law firms to reconsider their approach to staying connected with clients and customers in ways that are fast, efficient, and secure. Texting is one of those tools that attorneys can leverage even if they're not tech-savvy. Texting provides a channel that clients prefer over email, phone calls, and social media because it connects you to your customers on their terms.
Text Messaging in Legal Services
According to a survey by Altman Weil, 88% of law firm leaders said the pandemic will reshape their businesses long-term.
Some firms believe that the shift towards remote work and digital communication is going to position them better for long-term success. They think replacing in-person meetings with virtual ones will make it easier to scale their businesses and reach new clients.
The same goes for text messaging
Texting is an incredibly convenient way to maintain engagement with your clients, especially if you have existing customers who aren't local.
For example, you could send a prospect a link to your website via text message instead of sharing it through email or at an in-person meeting. A few minutes later, they can go back and review the information again if they want to learn more about your firm.
Why You Should Choose Text Messaging
Text messages are so ubiquitous in modern life that it's hard to imagine a time before they existed. It's only been 25 years since the first SMS (Short Message Service) text was sent and received, but today they're the preferred method of communication for people all over the world. The legal industry has been slow to adopt this mode of communication, but more lawyers and law firms are starting to see the benefits of texting with clients. According to a recent survey from Above the Law, almost half of attorneys have tried text messaging with clients and found it effective, with only 15 percent saying that their text conversations backfired.
If you're a lawyer, accountant, financial advisor, or other professional services provider, it's important to communicate with your clients regularly. Text messaging can help you increase engagement and make your clients feel valued.
Here are some ways text messaging can improve communication between legal professionals and clients:
Texting is instant
If a client calls you, you'll probably let it go to voice mail if you're not available and then call them back when you can. If a client texts you, however, they expect an immediate response. While this might seem like a pain at first, it can be very convenient since one-word texts like "Yes" or "No" are so easy to send and receive. And those responses don't require clients to talk on the phone or set up a meeting in person, which saves everyone time and effort.
Appointment reminders
To reduce no-shows and keep appointments running on time, send appointment reminders via text message. Clients will appreciate the convenience of receiving appointments reminders via text message. Many people don't even check their email regularly. But most people check their messages as soon as they get them. Sending appointment reminders through text messaging will help keep your clients informed and reduce the number of no-shows you experience at your firm.
Legal alerts
The legal industry is fast-paced and constantly changing. This means that lawyers need to be informed about any changes that might impact their practice or their clients' rights. By using text messaging to send legal alerts, it's easy for lawyers to stay up-to-date.
How to Improve Your Customer Experience with Text Messaging
The legal industry has changed a lot over the years. Attorneys have to keep up with new technology and adapt their practices to stay competitive in this fast-paced, digital world. One of the biggest factors that contribute to an attorney's success is their ability to provide great customer service and text messaging is one of the best ways to do just that. Research shows that 83% of clients who feel they've received excellent customer service from an attorney are likely to refer them, compared to only 53% for less satisfied clients.
It's the most personal way to connect with your customers. Whether it's confirming a meeting, appointment, or date, we've come to expect the immediacy of text messaging. Texting is how we coordinate our personal lives, and it has become a necessary part of business communications as well. Texting is more convenient for getting information quickly.
In an industry as personal as law firms, SMS can be an invaluable tool for improving customer experience and streamlining client communication. It can even help you attract new clients. According to the Mobile Marketing Association (MMA), companies that use SMS to communicate with customers have seen sales increase by up to 10%.
Build Your Client Base through Text Messaging
Texting is a smart way to interact with people and build your client base. It's personal, direct, and can be a great marketing tool if used correctly. However, if you're just starting, it's easy to get overwhelmed. There are so many services that offer texting features, it's difficult to choose which one is right for you. Most of them seem the same at first glance; however, most also have unique features that make them stand out from the rest.
Text messages have a 98% open rate and are read within five minutes because they're so convenient. This makes it easy for your law firm to send out reminders, updates, and other information to your clients regularly. When people receive text messages, they're more likely to act on them than if they just receive emails or phone calls. As a result, this will help you build your client base over time. In addition, since responding to text messages is so much easier than responding to emails or phone calls, your clients will appreciate this method of communication as well.
When potential clients need legal help, they usually want assistance right away. They want to talk with a lawyer immediately, but that's not always possible due to scheduling conflicts or other reasons. If you contact them via text message, you can let them know when the next time is that you'll be able to talk with them about their needs rather than waiting.
Want to see it in action?
No credit cards for trial | No contracts | Pay on the Go | Cancel Anytime 
© 2021 CRM Messaging • All rights reserved • Love from India