How text messaging is utilized in Real Estate?
Text messaging is utilized in real estate to create a more convenient form of communication for potential clients and realtors. A great deal of communication between both parties happens over text messaging, many times before there's a meeting/phone call/email / etc. The real estate industry is one of the few to embrace text messaging as a marketing medium. One unlikely reason this is encouraged is because of the wide range of audiences and demographics that can be reached through this medium. However, with all technology, there are positives and negatives.
There are only a handful of people who know about the fact that real estate agents can use text messages to their advantage. Nonetheless, this modern technology has many great benefits and it's possible to reach out to thousands of people with one message in less than a few minutes using SMS marketing.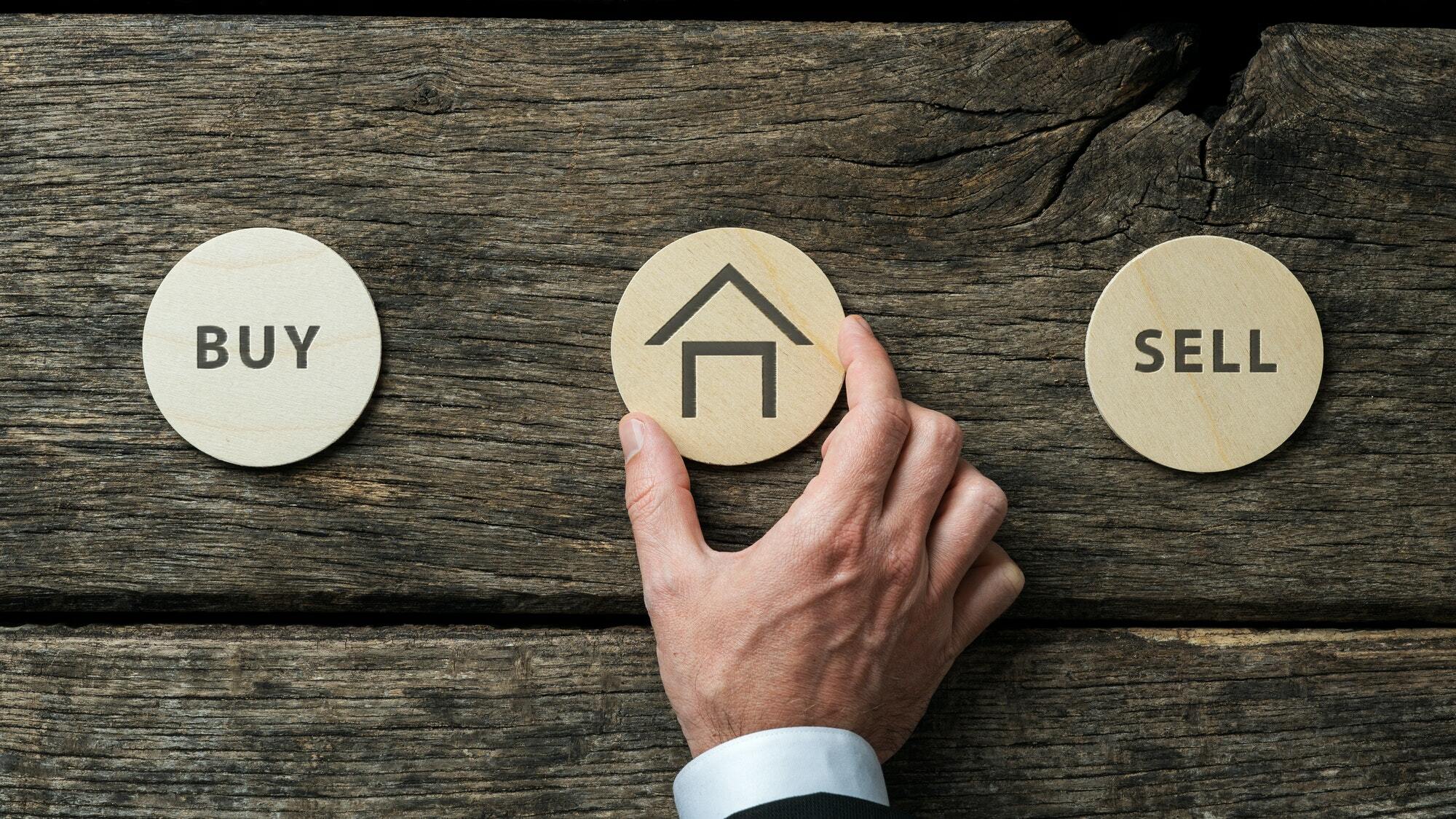 If you're interested in learning more about how text messaging plays a role in real estate and if it's something you should consider for your business, then keep reading.
Text messaging and real estate
Text messaging make real estate easier
How can text messages help your real estate business?
Why are texts a powerful marketing tool for real estate?
How will use text messaging help you sell more real estate?
Texting is a unique way to communicate with clients.
Why does text messaging work for real estate?
Consistent communication with your leads is a must.
Conclusion
Text messaging and real estate
Texting is one of the most popular uses of cell phone services today. People are more willing to send and receive texts rather than make a call. In fact, according to AT&T, texting increases by 1.6 billion messages per month. So what does this mean for real estate professionals? Text messaging has become an effective way
of keeping in touch with clients and prospects alike without having to put in too much effort on the time front. 89% of today's real estate consumers use text messaging, so this makes texting a customer support option during a home buying process. Only 19% of all customers who have contacted a business via text messaging did it because they had no other way to contact the company.
Text messaging makes real estate easier
Who are the users of text messaging? People, of course! But not just any people. Real estate agents use text messages as an integral part of their daily routine with clients and customers. They use them to provide feedback on homes for sale, notify about open houses, and even schedule meetings. This technology is used for keeping track of scheduled meetings, selling real estate, and keeping a day-to-day log of tasks performed with customers.  
How can text messages help your real estate business?
Text messaging is one of the ways that real estate professionals can connect with clients and customers. Texting has been used for a variety of uses in the real estate arena such as for sending out appointment reminders, answering questions about properties, relaying information on new listings, communicating with other team members, etc. Text messaging is a more convenient way to communicate than phone calls or email so it has become an important part of many Real Estate offices.
The following are three ways that text messaging is utilized in the real estate field.
1) For Scheduling Appointments: One of the ways that text messaging can be used in real estate is to schedule appointments. Texting allows a person to easily make an appointment because it provides the convenience of being able to use a cell phone to set up an appointment with a client or customer. Many people have their cell phones on them at all times which makes it possible for them to send and receive text messages at any time throughout the day.
2) For Communication: Real estate professionals often send out or receive text messages from their clients who need answers to questions or want information about homes that are on the market. Texting makes it possible for realtors to quickly respond with information that their clients might want to know about.
Why are texts a powerful marketing tool for real estate?
Text messaging is one of the most successful marketing strategies for real estate and homes today. Imagine being able to send a message to a person that is thinking of buying or selling their home and having the text message entice them to contact you! This is what text messaging is all about.
There are many ways that a text message can be utilized in real estate. The most common is that they are used primarily as another way to contact someone. For example, if you have a buyer who is on the fence about a certain house, and you need to schedule an appointment with them, you may want to send them a text message to schedule the time. Another way that technology is used in real estate is by using text messages to communicate with clients after they have left your office.  
How will using text messaging help you sell more real estate?
How does this work? Today's real estate agents can send personalized text messages to thousands of people at a time via smartphones. The agent can send information about their listing as well as information about their recent sales. Texting your customers is more efficient than asking them to sign up to receive your emails. It allows them quick access without any effort on their part. If they want more information, they can reply and ask you questions or schedule visits. However, they do not have to reply or keep you in contact unless they want to.
When you build a relationship with your customers by texting them regularly, they will feel comfortable contacting you when they are ready to purchase a home. This will allow you to present them with an offer before anyone else has a chance. The first home buyer who sees a listing has the best chance at obtaining it because there is no competition yet!
Texting is a unique way to communicate with clients
Text messaging is one of the most common communication platforms in the world. It's a great way to communicate with customers and clients, especially if you are a real estate agent. Text messages are sent quickly and are simple to read. Because text messages are so fast, agents need to send text messages
that grab the attention of their audience right away. If you want to learn more about what you can do with text messaging, keep reading.
Here are some ways you can use this medium in your real estate business:
Alerts: Send out alerts that are relevant to your area. For example, if there is a flood warning in your area, send out a text alert letting people know they should move their cars off the street until the water drains out of their driveways.
Promotional offers: Send out offers that will help people sell their homes or find new homes. For example, you can send an offer for a free consultation where you provide useful information about how to sell a home or how to choose a mortgage lender. You can also offer a referral for a home inspector or other service provider in your area.
Report back on customer interaction: After meeting with someone interested in buying or selling property, send them a text message thanking them.
Why does text messaging work for real estate?
Text messaging is a great way to maintain and expand your business. It allows you to send out important reminders and information to your clients, as well as field inquiries from potential clients.
Let's look at some of the ways text messaging can benefit your real estate business:
Text messages are memorable, and they carry a lot more weight than an email.
Text messages are convenient for clients.
You can send them every day, or at certain times of the day without having to worry about checking your email.
You can also send them links about a property or a home you're trying to sell or rent.
Text messages are private, which means that your conversations don't get compromised by spam filters or by someone else from the office having access to the computer you're using.
Text messages are free, unlike emails and phone calls. This is especially beneficial if you have international clients since it can save them money on international cell charges. Text messaging allows you to connect with clients globally in an instant, which can be very useful if you have new listings in other countries.
Text messages are easy to create, unlike emails which take time to write up and make sure they read well and sound professional. Text messages allow you to make your business stand out.
Consistent communication with your leads is a must
Text messaging is a must-have in any real estate marketing strategy. It is the best way to communicate with leads, especially when you want to communicate with them regularly. There are several ways you can use texting to your advantage:
Reminders: Texting can be very useful for getting in touch with your potential clients quickly and easily. If you notice that a client hasn't responded to the email you sent them, or if you want to remind them of an appointment you have scheduled together, you can text them and keep the momentum going. This can help to generate interest in what you have to offer as well as keep your clients engaged in the process of buying or selling their homes.
Send property listings: If your client has told you they are interested in selling their home, text them listings of similar homes that have recently sold or are currently listed for sale in their area. This can help your client have a better idea of the current market value of their home and will also keep them posted on new homes that come onto the market that they might be interested in. This is something you can continue doing until they sell their home. You could even send out a list of homes that went under contract within the past week or two.
Conclusion
Text messaging is a powerful tool in personal relationships and real estate. Real estate professionals are beginning to use it to take a more personal approach to service. Customers can now text realtors' questions or concerns that they may not feel comfortable sharing on their social media accounts. For some customers, this is their most comfortable way of communication even over email or the phone. It gives them peace of mind that their texts are private and do not need to be shared with the world like social media posts. It also gives these customers peace of mind that everything will be more discreet since personal texts do not have a paper trail like emails or phone calls may have. Text messaging has become the preferred method of communication among real estate professionals according to our research. Based on the speed and convenience offered by text messaging, it is likely that this will continue to be the case moving into the next year. The impact on the real estate industry may be significant as agents can increase their productivity without sacrificing customer service.
Want to see it in action?
No credit cards for trial | No contracts | Pay on the Go | Cancel Anytime 
© 2021 CRM Messaging • All rights reserved • Love from India