How WhatsApp Business is helping businesses achieve great results for Sales, Service, Marketing and Product?
What is WhatsApp Business API?
WhatsApp Business App and WhatsApp Business API are two different WhatsApp products for businesses released by Facebook, Meta parent company. WhatsApp Business App is  free to download app that was built with the small business owner in mind. You can create a catalog to showcase your products and services. You can choose from four different options for your business profile: a business description, email or store addresses, and website. WhatsApp Business API is used by companies who want to get their team manage WhatsApp conversations by multiple team members which is not possible in WhatsApp business app as you are restricted to 1 person for managing whatsapp app. With WhatsApp Business API, you can scale your conversations and handle more customers and leads at one time.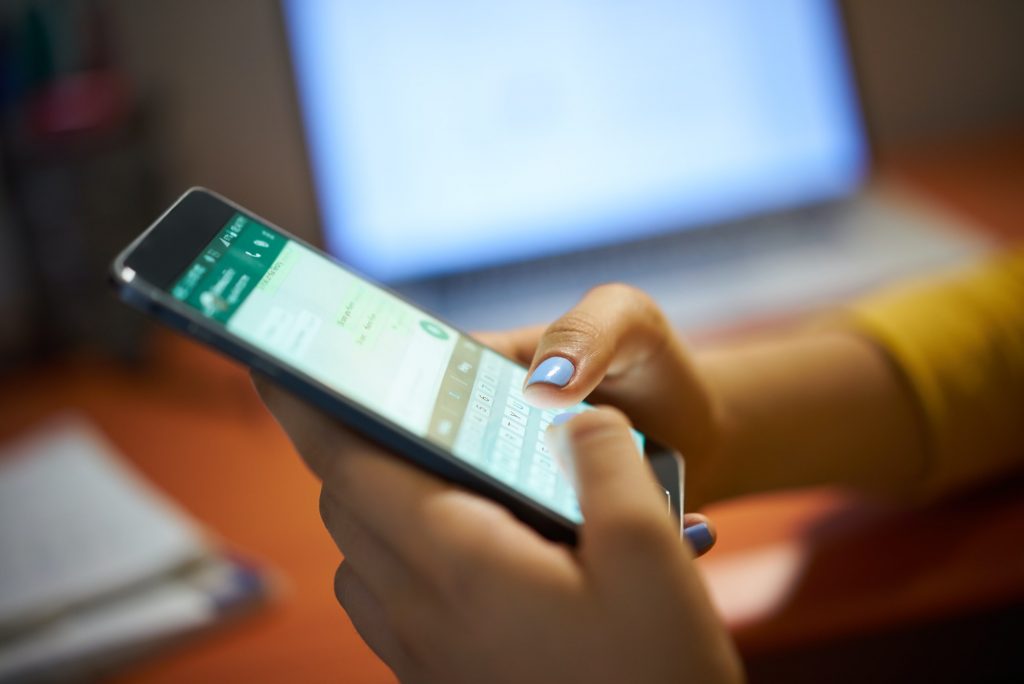 The Basics
WhatsApp Business API is a tool that allows businesses to interact with their customers via WhatsApp.
Here's what you need to know about the WhatsApp Business API:
What can the WhatsApp Business API do?
Businesses use the WhatsApp Business API to message their customers, manage orders, and automate customer service.
How do businesses get started with the WhatsApp Business API?
To get started, businesses can engage with any WhatsApp ISV to get access to WhatsApp Business API. We are proud WhatsApp ISV of Twilio where we can get you started using APIs for automating and managing multiple conversations at one go with easy WhatsApp team inbox.
Business Solution Providers
The WhatsApp Business API is a fast, secure, and reliable way for businesses to reach their customers all over the world.
As a provider of business solutions using WhatsApp Business API, you can help businesses in your region with messaging needs. That includes setting up and managing their WhatsApp accounts, sending messages on their behalf, and giving them access to the WhatsApp APIs for Business. Here are some possible areas where solution providers can help businesses with:
Market research/consumer insights
Marketing/advertising
Customer support
Lead generation/customer acquisition
Lead nurturing/customer retention
Hosting Options
There are many options for hosting a WhatsApp API in the cloud, and choosing one can be daunting. This article outlines some of the most popular cloud services and helps make your decision easier.
Here are four things to consider:
Scalability
Service reliability
Customer support
Cost
CRM messaging cloud is winner in all 4 aspects.
Customer Support
The WhatsApp Business API allows businesses to respond to customers and provide support via WhatsApp, the most popular messaging app. It also enables them to send notifications about sales, promotions, and discounts.
When you integrate WhatsApp Business API into your CRM system, you can:
– Create a single source of truth for all your customer data in one place and use it across multiple channels.
– Automate responses to frequently asked questions so that your agents can focus on more complex requests and accelerate case resolution time.
– Organize your customer data by creating user groups based on specific factors like location or language.
– Set up automatic messages using Triggers.
Pricing
WhatsApp API is billed per message. As long as your WhatsApp Business account and phone number have been approved, you can start using the API immediately.
Each message sent by the WhatsApp Business API will be charged at a flat rate per message based on destination country and message type. Please check with us on rates separately. The messaging rate is calculated based on the number of messages sent to end-users via any channel that supports the WhatsApp Business API, including Facebook Ads and Instagram Link Ads. The rate applies even if there is no actual delivery to an end-user (e.g., due to configuration issues or the end user not having established a WhatsApp conversation with your business).
Contacts Opt-in and Verification
Before you begin sending over messages to the WhatsApp Business API, you must first gain the permission of your customers. This can be done on your website during a customer's account creation or by submitting a paper form, using an IVR (interactive voice response) system, or through a phone call. Once this permission is acquired, you may send messages to the WhatsApp Business API and also verify whether or not the number being used is an active WhatsApp account.
The Components
This section provides an overview of WhatsApp business API components.
Business Profile
Business Profiles allow businesses to provide useful information for their customers, such as a business description, email or store addresses, and website. It also allows businesses to verify their account so that customers know they are authentic. Businesses that use verified Business Profiles will have a green badge next to their profile name to help customers recognize official businesses on WhatsApp. Verified accounts may also get more visibility in search results in the future.
Phone number
It is an API extension that allows WhatsApp API Client to use the phone number as a sender ID (business identifier) instead of the pre-approved name. This feature is available to clients who have not been approved for name approval. One of the biggest benefits of WhatsApp is that it is direct communication between you and your customers. When you receive messages from your customers, they are delivered to your WhatsApp number, which makes your communication with them more personalized.
Let's explore how WhatsApp business can help you in getting more customers
WhatsApp Business API across Industries
WhatsApp is the most popular messaging app worldwide. It provides businesses with a way to communicate with their customers by using tools to automate, sort, and quickly respond to messages. WhatsApp connects more than 1.5 billion people in over 180 countries, according to its website. Forrester Research also found that it has a higher engagement rate than Facebook Messenger and SMS, which are both very popular. So it makes sense that businesses are looking for ways to provide WhatsApp customer service since it is so widely used.
Some businesses have already started using the WhatsApp Business API. Here are five examples of how various companies use WhatsApp Business API:
Travel business
The travel industry can use WhatsApp Business API for sending personalized recommendations for trips based on location and user preferences, as well as sharing hotel reviews and itineraries with their customers.
Financial services
Tracking money transfers and payments can be complicated, but the WhatsApp Business API simplifies the process by notifying users about each step of a transaction along the way. A financial services company can also use WhatsApp to remind customers about payments or share information about upcoming due dates and fees.
Healthcare industry
Healthcare organizations are constantly looking for new ways to improve patient care and keep costs low. WhatsApp Business API has been a great tool to help healthcare organizations achieve both goals.
How can WhatsApp Business API be used in the Healthcare industry?
Make it easier for patients to reach you
Deliver personalized healthcare services
Share important information with your patients
Automate insurance claims and approvals
Deliver a better experience
Hospitality
WhatsApp has become an important way for businesses to engage with their customers. And for the hospitality sector, where customer experience is paramount, connecting through WhatsApp can have many benefits. From sending a welcome message when a guest books a room, or celebrating an anniversary with an exclusive offer, to notifying guests of local events or promotions within the hotel and beyond, there are countless ways in which hotels can use the WhatsApp Business API to create a memorable experience for their guests.
E-commerce
WhatsApp Business API is a simple way to connect with your customers everywhere they are. The integration of the WhatsApp Business API with e-commerce platforms enables businesses to automate and scale customer interactions, as well as provide a more convenient, seamless, and personalized shopping experience.
CTR
The Click-through Rating (CTR) is a metric that shows the percentage of users who click on a link in your message. This can be used to measure how successful your WhatsApp messages are at driving traffic to your website and increasing customer engagement. The average click-through rate for an SMS text is around 19.3% and the average CTR for an email is 4.2%. CTR for Facebook Ads is 0.05%.
WhatsApp Business API Template Messaging
WhatsApp's template messaging feature allows businesses to send non-promotional messages through WhatsApp Business API. Template messages are preapproved by WhatsApp and can be sent with a single click of a button – just like sending a regular message through WhatsApp. WhatsApp Business API Template Messaging
The WhatsApp template messaging API can be used to send transactional messages. Examples of transactional messages include:
One-time passwords (OTPs)
Order confirmations
Shipping notifications
Invoice receipts
Bank account statements
Other reminders
Types of message templates
A simple text message template
Multimedia text message template
Interactive message templates
A study showed that almost three-quarters of businesses found success with WhatsApp
WhatsApp has been a go-to for personal messaging for several years now, but marketers are starting to realize the platform's value as a business tool. A study by Hootsuite and We Are Social found that almost three-quarters of businesses found success with WhatsApp. So here are a few ways you can use it to drive your e-commerce sales.
Before you start, make sure your customers know where to find you. If you're not already there, create an account and put your WhatsApp number on your website, in ads, and on all other marketing materials. Then try using it for these things:
Messaging direct customers – Use it to follow up with customers after they buy, as part of a customer service process, or to answer questions they have while they're shopping.
Offering promotions – Give offers to customers who chat with you on WhatsApp. For example, offer 20 percent off their next order if they spend $100 right now. The immediacy of the platform will give them an incentive to take advantage of the deal right away.
Sharing content – Share links to blog posts, infographics, or other content that will help them get more out of your products.
Make customer service more personal – By using WhatsApp, you can continue the conversation with your customers beyond the point of sale. Doing so can increase their satisfaction and the likelihood they will recommend your business by word-of-mouth or on social media.
Build a community – Another benefit of WhatsApp for small business owners is that it allows you to engage in group chats with customers. You can use this function to build communities around your brand by hosting regular video calls or chat forums to answer questions from prospective customers or address existing customer queries.
Engage with customers who aren't yet ready to buy – Studies suggest that many people are not yet ready to purchase when they first interact with a brand online but may be ready at a later date. Using WhatsApp allows you to connect with these consumers via automated messages and continue.
WhatsApp Business is not just limited to mobile devices. Web users can also use the service on their computers
WhatsApp Business is not just limited to mobile devices. Web users can also use the service on their computers — as long as they have WhatsApp installed on an Android or iPhone.
It's a simple process that makes it easy to use WhatsApp on your desktop, whether you are a business owner or someone who has a family group chat with dozens of members. Here's what you need to do:
On your computer, open any browser and go to the WhatsApp Web page, web.whatsapp.com.
Open WhatsApp on your phone and tap the three dots in the top right corner. Tap "WhatsApp Web" from the menu that appears.
Point your phone at the QR code displayed on the screen and wait for it to scan and log in. Your phone must be connected to the internet for this step to work.
Conclusion
I think any business looking to get into the digital marketing world, particularly one that is looking to get into social media marketing should use WhatsApp Business. The cost is extremely low and the level of exposure that you can get through this program is astounding. Businesses should use WhatsApp Business for marketing and promotion, even if they've been avoiding it for years. It's a valuable addition to the business toolkit that can help companies connect with more customers, share key marketing messages, and make it easier to do business. WhatsApp could provide an answer to the marketing conundrum that many businesses face – how to reach out to more customers? Adding WhatsApp Business Channel is a great way of getting your brand message out there. The key is doing so in an engaging manner!
Want to see it in action?
No credit cards for trial | No contracts | Pay on the Go | Cancel Anytime 
© 2021 CRM Messaging • All rights reserved • Love from India