Text-based Communication is Saving Car Dealerships Time and Money: Many ways we can text (or use an auto messaging service) to help car dealership services
Text-based communication is becoming more and more popular among customers. This makes it a great tool for auto dealers because so many of them are already on their smartphones. There are plenty of ways a dealer services department can add texting to the arsenal of customer service tools. Below I go into three specific ways text messaging can help you communicate with your customers and ultimately save your dealership time and money.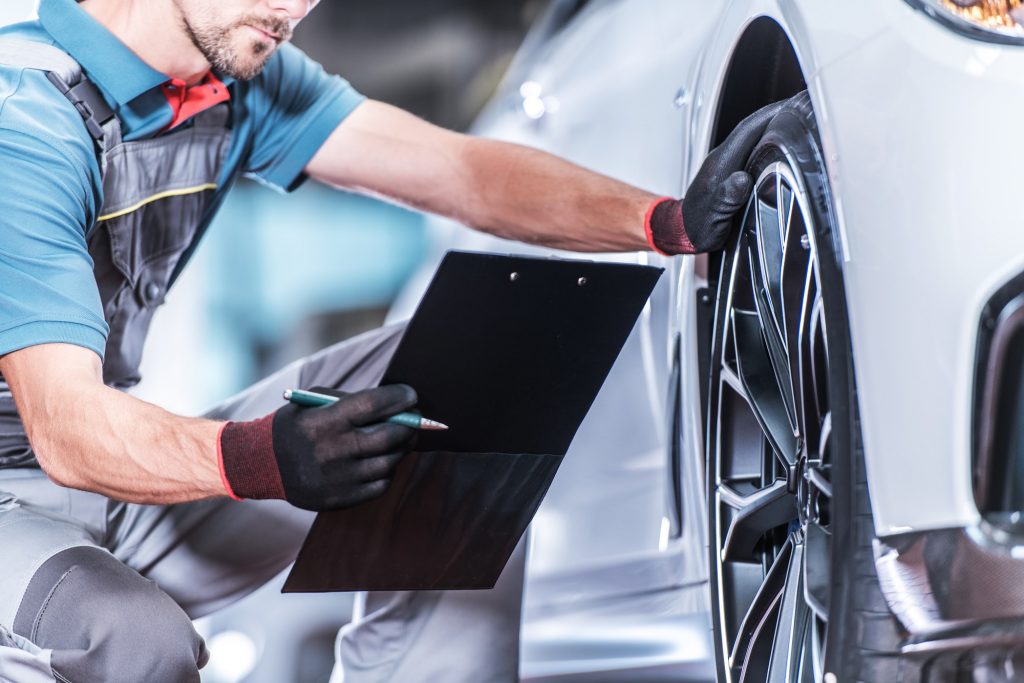 Text message automation is booming in the car dealership industry, and it's changing business processes for those on the front lines, who may not even realize that it's happening. But you don't have to be a specialist or visitor to notice the improvements. It has been estimated that mobile messaging can save time as much as 23 hours per week while increasing productivity by up to 20%. That translates into big savings – and big opportunities – for any car dealership. Auto dealerships that incorporate text messaging into their service programs see increased customer satisfaction and loyalty, improved customer retention rates, higher sales revenue and profits, and lower customer service costs when using a properly designed text messaging strategy.
There are many ways we can text (or use an auto messaging service) to help car dealership services. Here are some of the ways I've seen people using it, and how you can use it too:
Notifications – Send a message to all customers when a new car arrives in stock or when there is an upcoming sales event. This is a great way to keep in touch with your clients and keep them interested in what you have to offer.
Appointment confirmations and reminders – Text reminders for appointments can be sent automatically by SMS software. This works for both BDC, service departments, and sales teams.
Service recall notifications – Let them know about any recalls on the vehicle they purchased from you and schedule a service appointment if needed.
Question response – Texting makes it easy for your customers to ask questions or get help while they're with the vehicle they want to buy. They can simply send you a message and get a quick response, instead of waiting on hold or trying to remember to call back later in the day.
Help with purchase/trade-in process – Send information directly through SMS and allow your customers to look it over at their leisure, rather than crowding their inboxes and junk folders with e-mails that may never be read.
Benefits of Text Messaging
Text messaging is an effective way to connect with customers — it has a 98% open rate, compared to 20% for email. It's also easy to do and inexpensive, as long as you follow the marketing guidelines set forth by carriers.
Text messages can be used for many purposes.
Welcome new customers
Engage current customers
Reach out to prospects through text-to-win campaigns
Send appointment reminders
Provide service updates and order status notifications
Send coupons and deals
Vehicle safety recalls, including links to step-by-step instructions
A vehicle safety recall is issued when a manufacturer or the National Highway Traffic Safety Administration (NHTSA) determines that a car model has a safety-related defect or fails to meet minimum safety standards.
Vehicle recalls are issued by manufacturers at different times and may be repaired at no cost to you following federal law. If your vehicle has not been repaired as part of a safety recall, you should have it inspected and repaired as soon as possible by an authorized dealer.
If your vehicle has been repaired as part of a safety recall, you will need to provide documentation to renew your registration. This can include:
A copy of the vehicle repair invoice from an authorized dealer showing that all open recalls have been completed
A letter from the manufacturer stating that no open recalls exist for the vehicle
A receipt for repair, inspection, or replacement of any recalled part purchased in cash
If the DMV receives notification from NHTSA that your vehicle is subject to an open safety recall, we will send you a Safety Recall Notice with instructions on how to complete any repairs.
Notifications when your vehicle is ready after the dealership finishes maintenance or repairs
Checking the status of your vehicle repairs is one of the most important tasks for any dealership service advisor. To achieve this efficiently, you need to be able to keep track of all the cars that are in your shop. One way to do that is to have a system where you can view a list of all vehicles that are currently being serviced at your dealership. With this kind of system, it will be easy for you to manage and monitor all of your customers' cars at once.
To make this work, you will need to input information about each car into your system. This can include things like the vehicle identification number (VIN), mileage, year, make, and model. Once you've done this, you'll be able to see what kind of status updates each car has received so far.
For example, if one customer's car needs an oil change but isn't ready yet because they haven't picked it up yet then your system can show them its status as "pending." If another customer's car just came in for an oil change but hasn't received any updates yet then it might say something like "awaiting repair."
Car dealership marketing is evolving, go with the flow and you'll be reaping the benefits
Text messaging is quickly becoming the new best way to reach and engage your customers, and even more surprising, it's one platform that both millennials and baby boomers overwhelmingly agree on. For many years, auto dealerships have been trying a variety of tactics to reach their customers and prospects. They've run email campaigns; they've boosted Facebook posts; they've even tried door-to-door canvassing. Some of these methods are more effective than others, but all of them are being used less and less by consumers.
Text messaging is quickly becoming the new best way to reach and engage your customers, and even more surprising, it's one platform that both millennials and baby boomers overwhelmingly agree on. With the average open rate for text messages sitting around 98%, you really can't go wrong with sending out text messages for marketing purposes.
Post-service follow-up
Post-service follow-ups are important for many reasons. First, a positive thank you to the customer is always nice and shows appreciation for their business. Second, it's a good opportunity to ask for referrals if your company offers referral rewards. And finally, it's an opportunity to collect feedback from your customers on how well the service went.
A post-service follow-up is also the perfect time to ask for a review on Google or Yelp, two of the most popular review sites. You can also include links to both sites in your email so they're easily accessible to your customers.
For example-
Good afternoon, [Customer Name],
My name is [Your Name] and I'm following up with you regarding your recent visit to [Dealership Name]. We hope that the service we provided exceeded your expectations.
We'd like to get your feedback on our service, so we encourage you to take a brief online survey. To thank you for taking the time to complete it, we'll send you a coupon for 10% off your next car wash!
Please let me know if there's anything else I can do for you!
Conclusion
There are a lot of ways that a dealership can utilize the auto texting service to improve their workflow, remain more organized, and make sure they don't turn off potential customers. By utilizing this tech-savvy way to reach out to customers, dealerships can have better business practices and use the time that is saved on doing these practices to increase their sales numbers throughout the year. This can help increase their monthly income and make more money as well.
Depending on the respondent, texting is pretty much how all potential customers want to be contacted. Therefore, with so many companies gravitating toward contact through text this could mean that many more car dealerships will be wanted to embrace similar tactics in their practices. However, not every company is ready or has the resources available to do serious things in favor of auto messaging (i.e., not being ready for ads). That's why if you got to give great service–fundamentally in all ways–including the very important part of staying in touch using text messages specifically–the best thing would be to set up an auto messaging campaign and enjoy a lot of good results that way when you put customers at the priority spot
Want to see it in action?
No credit cards for trial | No contracts | Pay on the Go | Cancel Anytime 
© 2021 CRM Messaging • All rights reserved • Love from India