Insurance Goes Digital With Better Customer Experience
The insurance industry is all about building strong, long-lasting relationships with customers. But in today's fast-paced world, it's not always easy to connect with customers in a meaningful way. That's where WhatsApp comes in. 
With over 2 billion users worldwide, WhatsApp is the most popular messaging app on the market, making it the perfect platform for insurance companies to connect with their customers.
In today's digital age, customers expect a seamless and personalized experience from businesses, including the insurance industry. This includes the onboarding and claims process. 
Customers want to be able to easily and conveniently access the information and services they need, and they expect companies to tailor their communication to their individual needs and preferences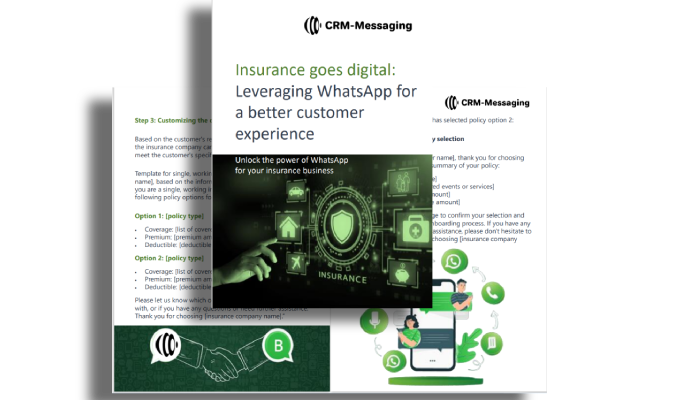 © 2021 CRM Messaging • All rights reserved • Love from India