How text messaging is utilized in financial services?
A text message is a mobile communication service that is very popular among people. It is a form of communication through which people can communicate through short text messages. Text messaging has been evolving over the last few years. It had involved as a way to communicate with customers. There are many benefits of using text messaging in customer services, such as increased conversion rate, higher customer satisfaction, and better brand loyalty. With the rapid growth of mobile phone users, especially among young people in developing countries, marketing and communication through mobile phones are fastly expanding in financial services.
Financial service is a growing industry in the world. Text messaging in financial services is helpful. With the power of text messaging, banking has changed in recent years. With this article, we will go over the many ways that text messaging is used by financial services organizations. They need to take advantage of it.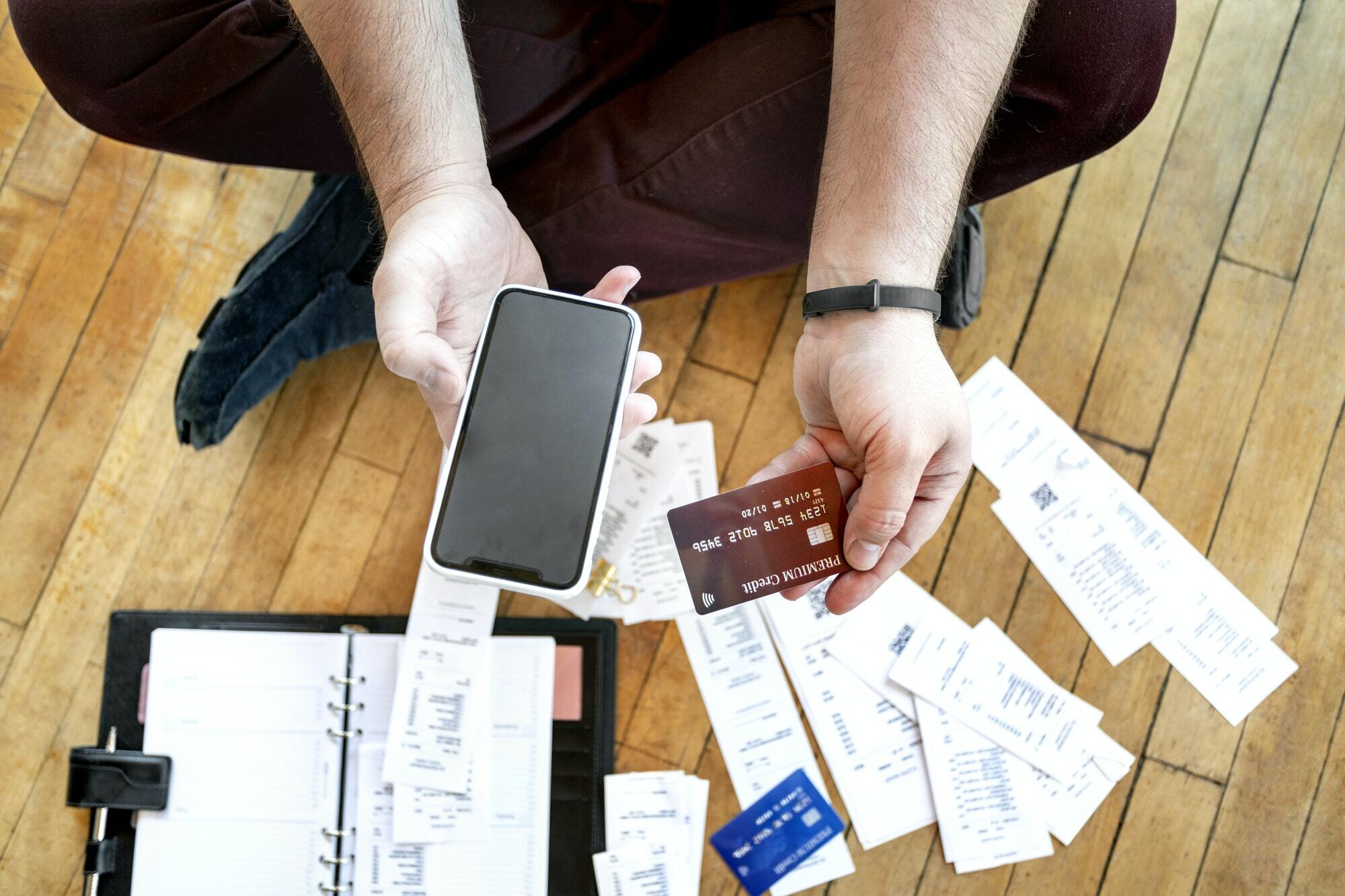 The Benefits of Text Messaging in Financial Services
Text messaging has become the dominant form of communication. Over 3.5 billion active users send and receive an average of 118 messages per day. Messaging is now used for every occasion, from breaking news alerts to picture messages with friends and family. The trend has now reached financial services, where consumers want quick access to their money and information about it.
Recently, text messaging has become an integral part of financial services in the US. It is the preferred way to communicate with banks and credit card companies and is faster than phone calls or Email.
Now, take a look at the top 10 uses of SMS in financial services-
Send Instant Text Notifications and Alerts
Sending SMS notifications is a straightforward process, and there are many benefits to doing. It is used by banks and financial companies to send types of notifications you might want to send to your customers. To help overcome this challenge, banks are turning to SMS notifications for instant alerting and reminders. Text messaging is a great way to send information to your customers quickly and effectively. Banks can use text messaging for a variety of different applications. Including account alerts, fraud notifications, and promotional offers. All of these are excellent methods for financial institutions to reach their customers keep them up to date on any account activity.
The most common use of text messaging and financial services is sending account alerts. These are by far the most popular method for communicating with your customers and are extremely effective at keeping them informed. With the help of an instant notification system like Twilio, you can automatically send out texts when actions occur on the customer's account such as withdrawal, deposit, or even a monthly statement being issued.
Many banks also use text message alerts to send fraud prevention tips and warnings. This helps keep users safe while they are online shopping or performing other online transactions that might be susceptible to fraud. There are many ways to utilize text messages in the financial services industry, but the main goal is always the same. Provide your customers with useful information that can help them manage their money better while also helping you improve your customer service reputation.
Promote New Launch Products and Services
Promoting new launch products and services via SMS is a great way to ensure that your customers and prospects can learn about the latest information regarding your product, service, or event. The advantages of using SMS marketing are numerous. It is a very effective way to reach out to people. Who are unable to visit your website on their own or through Email. Moreover, it allows you to target mass audiences with differentiated campaigns and offers. It can help you promote new launch products and services via SMS. Get creative with your messaging and keep it simple. To promote a new launch product or service, banks and financial companies can use their customer database, which is a list of customers who have been in touch with the bank at some point.
Send Customers Timely Reminders
The task of reminding customers about overdue bills can be difficult and to do at the best of times. If you are sending out email reminders, then there is a chance that they will never even see it. That they will think it is spam and delete it without reading it. When it comes to collecting payments from your customers, the best approach is personalized and timely. And if you have been responsible for sending out reminders in the past, then you know that getting somebody to pay on time is not always easy. But it does not have to be difficult, we can make it a lot easier by using SMS notifications and reminding customers about their due date, and making sure they receive them on time.
Make Confirmation Process Fast
A mobile marketing strategy is an essential component of any business plan. That is why it is more important to set up SMS campaigns that can get people interested in your business and keep them engaged with your brand. A great way to get started is by sending out fast confirmation SMS messages, letting users know they have been subscribed to a service or are on the waiting list. These confirmations will help you build trust with your audience can make sure.
SMS Authentication
SMS Authentication is a simple way to enhance the user experience in your mobile app. SMS Authentication will make users feel more comfortable with your service because they can confirm their identity with just a text message. You can use SMS Authentication in many different ways. Customers can use the SMS authentication feature to confirm their identity when making purchases. It helps prevent fraud and abuse. Students can use it to access learning materials or network with other students and teachers. It's a great way to increase engagement!
Updates Payments in Real-Time
Financial services and banks use SMS to reduce fraud and inform customers about suspicious activity. They have also started using this technology for real-time updates about financial transactions. For ensuring a secure environment, the bank provides different security measures like biometric authentication, password strength assessment, etc. Which are monitored by the bank at regular intervals and alert text messages to the customer.
Application Update
People everyday use applications to check their accounts, send or receive money. That is why more and more people are looking for ways to make cash at home through these apps. That is why it is more important to keep your customers informed and notify them by sending a text message if any update occurs to prevent any fraudulent attempts.
Increase Engagement with Customers
SMS is the most widely used form of a text message. According to Pew Research, 90% of US mobile phone owners use text messaging today. The mobile phone remains a huge opportunity for businesses seeking to increase engagement with customers via SMS. Today, more than 73% of American adults own a smartphone, and more than half of the text. SMS marketing is a great way to get your brand in front of potential customers and keep them engaged. It's also a very cost-effective method of communication, and it gives you the ability to communicate with your customers instantly, wherever they are. Mobile communications are not going anywhere, and SMS is an excellent way to reach people. SMS messages are usually delivered within 5 minutes, which makes them an effective alternative to email or other marketing channels.
Mobile Banking
Mobile banking is now standard for all financial institutions. The convenience of mobile banking, combined with the increasing ubiquity of smartphones/tablets, has helped more people bank on the go than ever before. There are obvious benefits to an online platform that are accessed anywhere at any time. A person's finances are managed virtually from anywhere. This will help keep business relevant even when a person is on the go and away from their computer.
Mobile banking is becoming an increasingly popular method of managing money, with more than half of US consumers using it to check their bank balance, transfer funds to a friend, or withdraw cash from an ATM. The banking industry has changed significantly over the past several years, and mobile technology has played a significant role in making it easier for customers to bank online.
Give Faster Communications and Customers Services
Customer service is a core part of every business, and it's important to be able to communicate quickly with your customers. Your customers can connect with you from the moment they have a problem. You can help them solve it faster. This frees up support staff to take care of other issues, so they can focus more on their work and less on dealing with people who have already been helped. 89% of customers say that they would not do business with a company again if they had a bad customer service experience.
Do you want to make your customers happy? Do you want to impress them with your services?
Communication is an important part of any business and it should be given due importance. It will help to solve many problems of your customers. And if you can solve the problems of your customers, it will lead to increased sales. Communication is a two-way process. The customer wants to tell you about their requirements and you have to listen, understand, and solve their problems.
Conclusion
Overall, SMS text messaging is a valuable marketing tool and can be used to reach many people in your company's target market. It doesn't take much time or energy to set up an effective text messaging campaign, as opposed to other types of direct marketing. You can start slowly, adding tools such as shortcodes and SMS centers once you get your feet wet.
The ease of using SMS Text messaging in the financial industry enables it to be a useful tool. This removes the hassle that is associated with writing checks and mailing them back and forth between two individuals. Now, with this method of paying bills, schools, stores, and hospitals can verify the amount is paid correctly. Also, students can use this service because the important information about their loan repayment will be on the monthly bill. Finally, texting is a good way of sending confidential information to multiple recipients during business transactions.
Want to see it in action?
No credit cards for trial | No contracts | Pay on the Go | Cancel Anytime 
© 2021 CRM Messaging • All rights reserved • Love from India