Why does your Business Need SMS Automation in year 2022?
In the age of technology, you would think that communications are easier than ever. However, it can be hard to keep up with everything. That's why businesses need to find new channels that make business day-to-day more efficient. For many small to medium-sized businesses, this is the best way to improve their bottom line. The good news is that there are a lot of different ways you can use texting technology to streamline things in your business.
There are a lot of benefits to using SMS as a marketing tool. Text messaging is sending and receiving text messages from mobile phones, sending them via SMS. It's much more cost-effective than using snail mail or e-mail. It can be useful for businesses of all sizes, whether you have one storefront or thousands of locations in your franchise. Car dealerships, hotels, and restaurants are just a few examples of the types of businesses that could use text messaging effectively to communicate with clients and customers.
SMS automation is one of the most reliable means to promote your business. SMS is a kind of marketing that has been here for more than a decade now, and for every passing year, it just gets better.  SMS automation is simply messages that are automatically sent out to subscribers using an autoresponder.
SMS Automation is a huge buzzword in the business world, but not everybody quite knows what it is. In this article, I'll go over what SMS Automation is, how it differs from traditional text messages marketing, why businesses need it, and everything else you should know about it.
Texting automation can save you time and money.
The benefits of Text-message Marketing
Smart businesses are using texting technology to improve their business efficiency
Customers want communication with companies
Here is why you should choose to automate your business via text messaging
Key Benefits of SMS for Businesses
Conclusion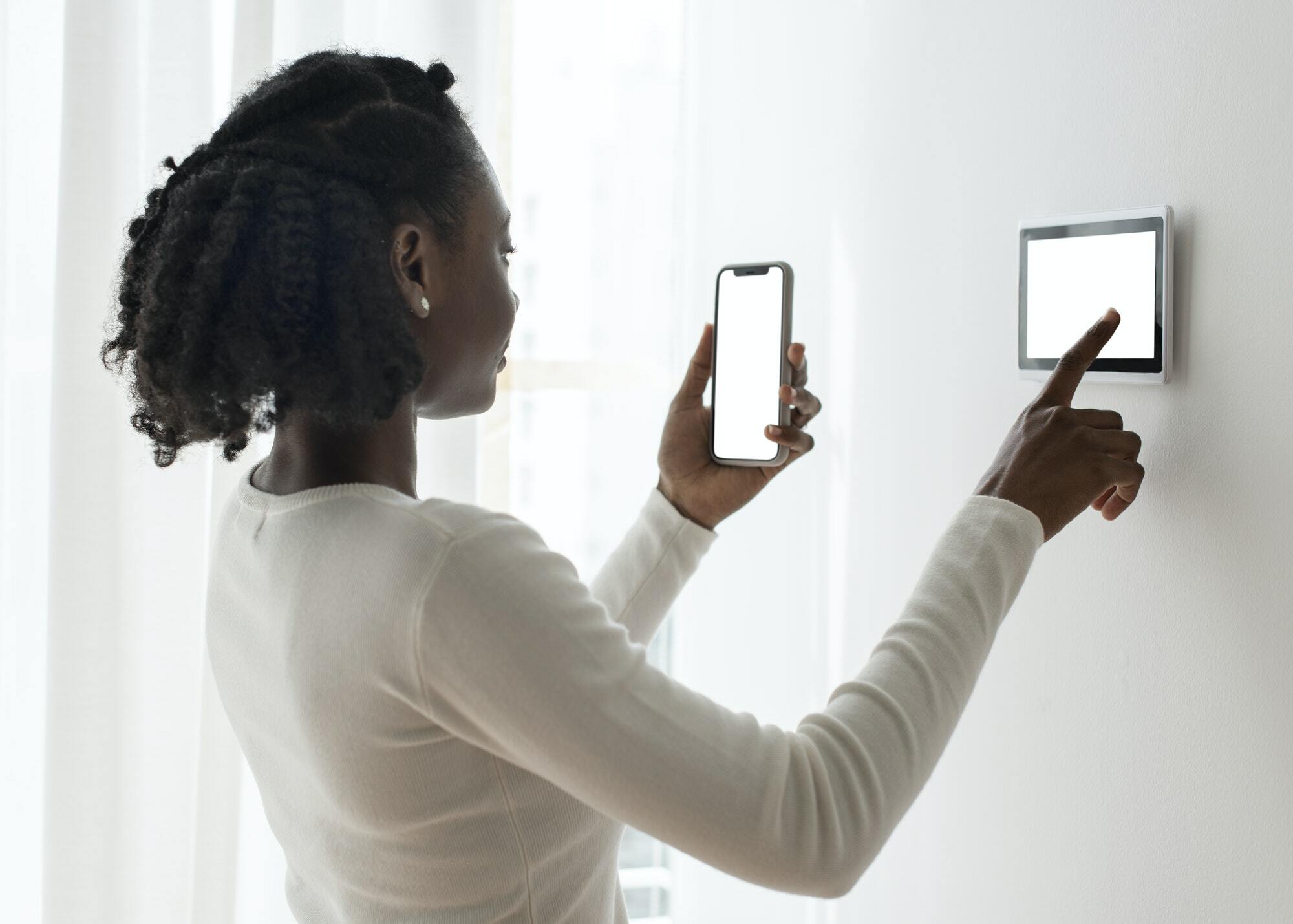 Texting automation can save you time and money
SMS automation is no new concept. Text messaging has been a huge part of marketing for years. But who says that you need to pay an outside company to send your customers text messages? You can automate your texting using your current system by adding SMS API and SMS integration software. This will allow you to send, customize, track and optimize your contact list or leads through your phone. I'm sure you've heard about the importance of having an automated system for your business. Automation can save you time and money when it comes to customer service, marketing, and anything else you can imagine. Today we will be discussing exactly what SMS automation is, how it works, and why it is so effective for business growth.
The benefits of Text-message Marketing
When it comes to marketing and advertising, there are many ways you can go about it, and text message marketing is one of the most cost-effective ways for businesses to reach out to their customers and grow their business. No matter what type of business you are in, text message marketing can benefit you, whether it is with SMS appointment reminders, loyalty programs, or just plain communication with customers.
Text message marketing can be an important part of your marketing strategy. It puts your business in immediate contact with prospects and customers in a very direct manner. In a world where only 50% of people read the messages, they get on their email, text-message marketing is seen by 92% of subscribers within 4 hours of receiving the message. It's an important tool to personalize your customer relationships, get feedback from your customers and grow customer loyalty.
Smart businesses are using texting technology to improve their business efficiency
Texting technology is transforming the way we communicate. Businesses can use text messages to communicate with their customers and clients more effectively and less annoyingly. Many businesses are interested in contacting their customers by sending them text messages. But why do businesses need to consider using text marketing software?
Smart businesses are using texting technology to improve their business efficiency and customer satisfaction. Texting is especially perfect for customer service, yet more companies don't use it for that purpose. Imagine if all the people who had a bad customer service experience could have texted a company directly after the experience. They probably would have received faster and better customer service. However, only a few businesses have smartphone systems in place that allow this level of convenience. This can be frustrating to customers and discourage them from doing business with companies they may support otherwise.
Customers want communication with companies
Many customers want to be able to contact their favorite companies. In the past, this meant writing letters and making phone calls. Today, many are communicating with businesses through text messaging (SMS). They do this for a variety of reasons including convenience, better customer service, and even just because they're more comfortable texting than calling.
Imagine the following: you are a customer, and you want to know if you can be expecting a delivery today. You call your local branch. Today is a holiday, so no one will answer. You send an email. It is Saturday, so no one will answer. You try to find your local branch on Facebook or Twitter, but they are not responding either. What do you do?
This is when SMS communication becomes crucial for companies and their customers. If your company uses SMS communication to substitute unavailable hotline and social media resources, you will save your business from lost customers and sales as well as from damaged reputation. The truth is that most people today prefer texting to calling because it feels more personal and easier to use than Internet chat or email. This is why businesses should adapt their communication methods to modern world trends. Customers want immediate responses to their questions and requests in the same language they use every day – via text messages. This way, you can communicate with all of your clients easily on time and without delays even on holidays or weekends.
Here's why you should choose to automate your business via text messaging
Many companies have started to use text messages as part of their marketing strategies and it's working. Let's face it, text messages can be a real pain in the butt. It seems every time you turn around there is a new way to send them or a new app that will do this or help you do that. It can all be very confusing. Trying to get your business to communicate via text message can seem even more confusing because of this. To make matters worse, now you will have to deal with software and all the options associated with it. Stop for just a moment and ask yourself this question: "What does my business need from text messaging software?" The answer might surprise you!
Your business needs SMS automation software that is going to make things easier. SMS automation software takes the headache out of managing your texts as well as helping you track responses and measure performance. You may be asking yourself why you should choose SMS Automation Software over other options available on the market today? Well let me tell you, here are just a few things that SMS Automation Software will allow you to do:
Send one message to multiple recipients at once
Create templates for repeat messages
Group recipients based on interest or relationship status
Make simple changes on the go
Key Benefits of SMS for Businesses
SMS marketing works for businesses because it's a one-to-one marketing strategy. Consumers today are bombarded with thousands of marketing messages each day, and the majority of them ignore them. SMS messages are more personal and less intrusive than other forms of marketing like email or direct mail, and they're usually immediately opened and read by their recipients. Discovering new ways to reach potential customers is a priority for all businesses, but it can be hard to know where to turn if you don't have enough budget to pay for extensive advertising campaigns, or if you want to attract customers with something more personal than social media or online ads.
SMS is an affordable and effective way to reach potential customers through targeted campaigns that are sent directly to their phones. It's also easy to set up because most carriers offer automated tools that can be used in tandem with any SMS software that your business currently uses.
With a little bit of planning, SMS can help you create targeted marketing campaigns that are sent directly to each customer's phone using your existing software. Here are some key benefits of using SMS for businesses:
Increase customer engagement – Because texting is so quick, it allows you to send messages to your customers at any time of day without having to worry about their response. This means that you can keep your customers engaged and informed of new updates or offers while they can't check email. This allows them more time to think about what you have said without the distractions of emails or social media.
Personal touch – Text messages can seem more personal than other forms of digital communication because they go directly from your company to the person receiving them. They're usually read immediately.
Increase sales – If you have an offer running, then SMS marketing can be an extremely effective method for increasing sales by allowing customers who may not normally receive marketing from your company to hear about it.
Engage with prospects – If you are trying to get new leads for your company, then SMS automation can help by allowing you to reach out and engage with prospects that may not otherwise respond.
Maintain relationships – You can also use this form of communication as a way of keeping existing clients and contacts updated with information.
Conclusion
SMS marketing is a customer communication channel that is often overlooked. Many business owners do not realize how SMS leads can be an extremely powerful channel for lead generation. A well-executed SMS campaign can generate more leads than email marketing and social media combined.
Texting is the most preferred method of communication for 39% of customers and it has an open rate of 98%. If you are in business, your business cannot afford to ignore this medium. When you automate the sending of texts, you can plan, but still, be there for your customer whenever they need you. It is a great way to create a positive relationship with the customer and make them feel more comfortable doing business with you.
SMS marketing can help increase sales by keeping in touch with your customers and making them feel important. Automating the process of sending texts also saves time because it's done automatically. In addition, it reduces costs as well since there is no need to hire an employee who will be responsible for sending texts regularly. The use of SMS automation will make your SMS campaigns more efficient and successful. It also allows you to reach out to more people thus increasing sales.
Want to see it in action?
No credit cards for trial | No contracts | Pay on the Go | Cancel Anytime 
© 2021 CRM Messaging • All rights reserved • Love from India