It will take less than 5 min to start sending SMS from your Zoho CRM. Follow these integration steps,
Setup
Step 1: Install the "Text Messaging Cloud" App from Zoho Marketplace or with this link
Step 2: Accept terms and continue.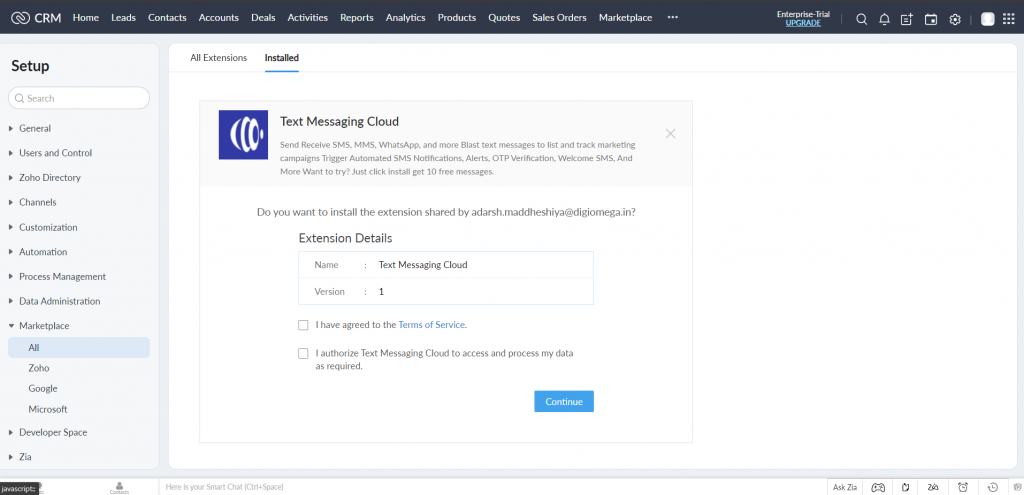 Step 3: Choose user/profiles which can access Text Messaging Cloud App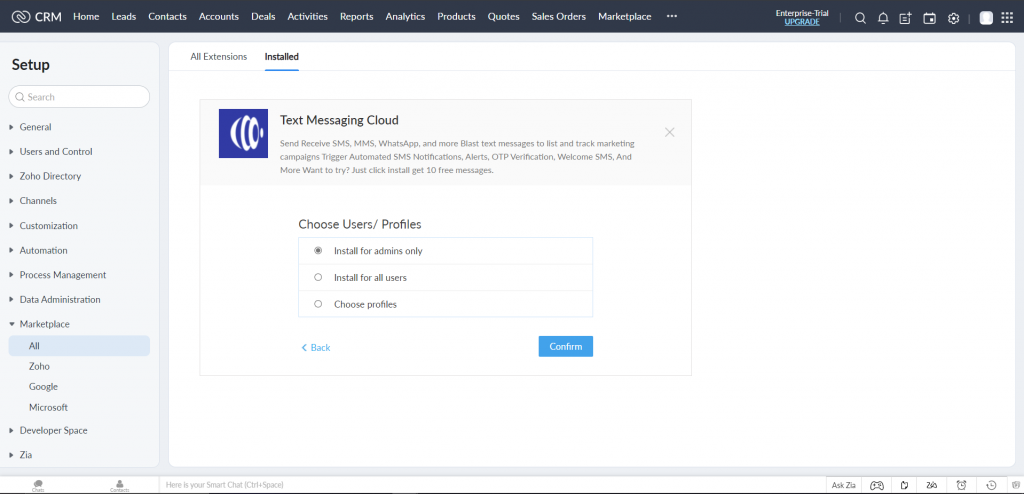 Step 4: After successful installation, Text Messaging Cloud automatically adds Send SMS button, Send Bulk SMS button on Leads and Contacts Object. Text messaging Cloud provides a WhatsApp-styled Conversation view viz., Conversations Web Tab to handle multiple conversations at a go.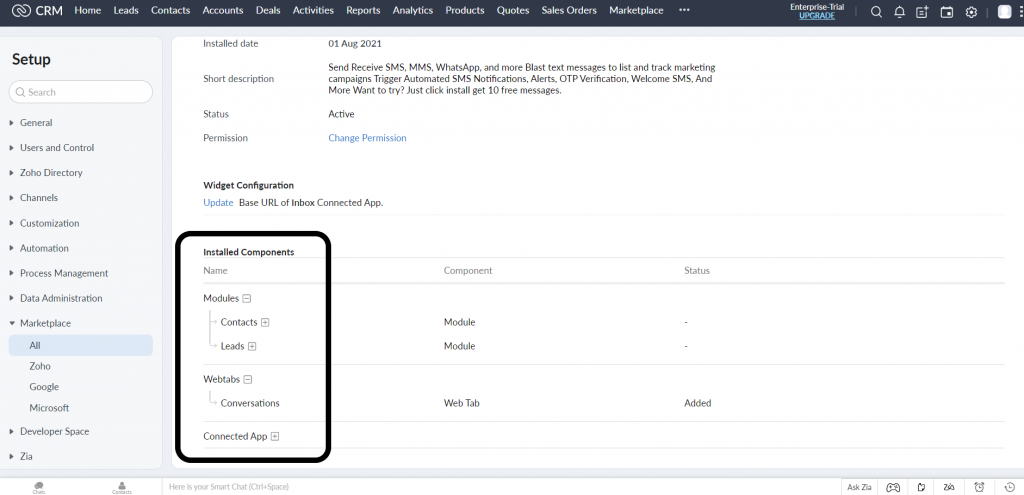 Step 5: You will be able to find the conversations tab by clicking three dots after Marketplace on the top navigation. Let's make it quickly accessible by creating a tab group and your required modules along with Conversations Web Tab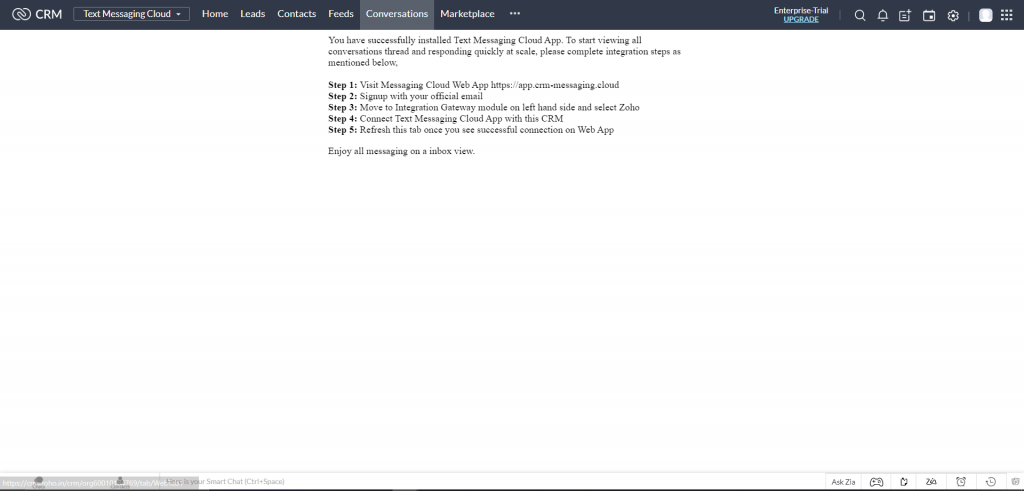 Step 6: It's now time to connect Text Messaging Cloud App with messaging pipe to enable sending and receiving messages. Follow instructions mentioned in conversations Web Tab,
1: Visit Messaging Cloud Web App https://app.crm-messaging.cloud
2: Signup with your official email
3: Move to the Integration Gateway module on the left-hand side and select Zoho
4: Connect Text Messaging Cloud App with this CRM and fetch contacts and lists.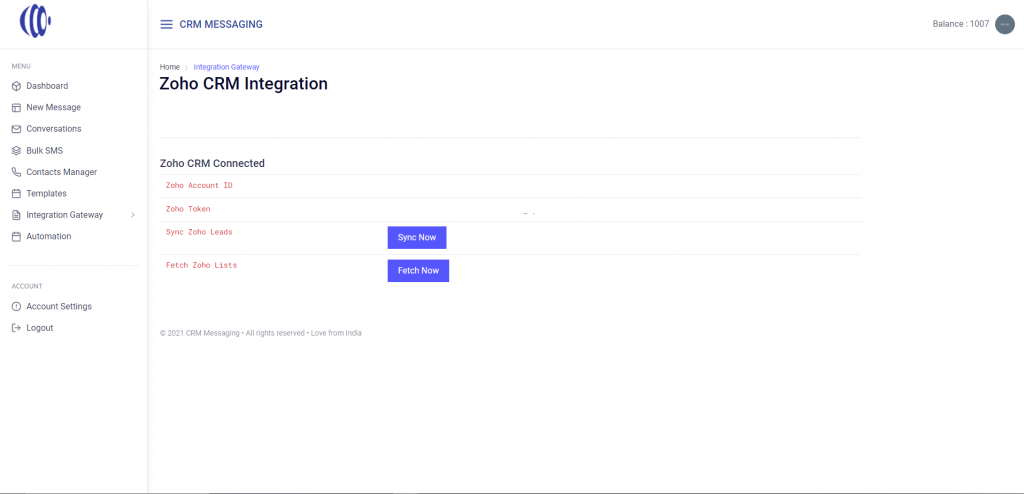 5: Go back to Zoho CRM and refresh the Conversation Web Tab once you see the successful connection on Web App.
You are done and ready to send SMS from your Zoho Account. You are given 10 free message credits and a phone number. Note that this setup has added Send SMS button, Send Bulk SMS Button on Leads, and Contacts Modules Conversation Web Tab on your Zoho CRM. This will be explained in the below section on how to use these features.
Also, upgrade to a paid user at just the cost of credits and phone number. No license fee, No contract, and No credit card. We tie up with top messaging providers to deliver your messages and standard SMS rates and phone number rates will be charged only. No extra fee. More details – Pricing Page