To send whatsapp templates from GHL conversations,
Step 1- Save template as text template in GHL Templates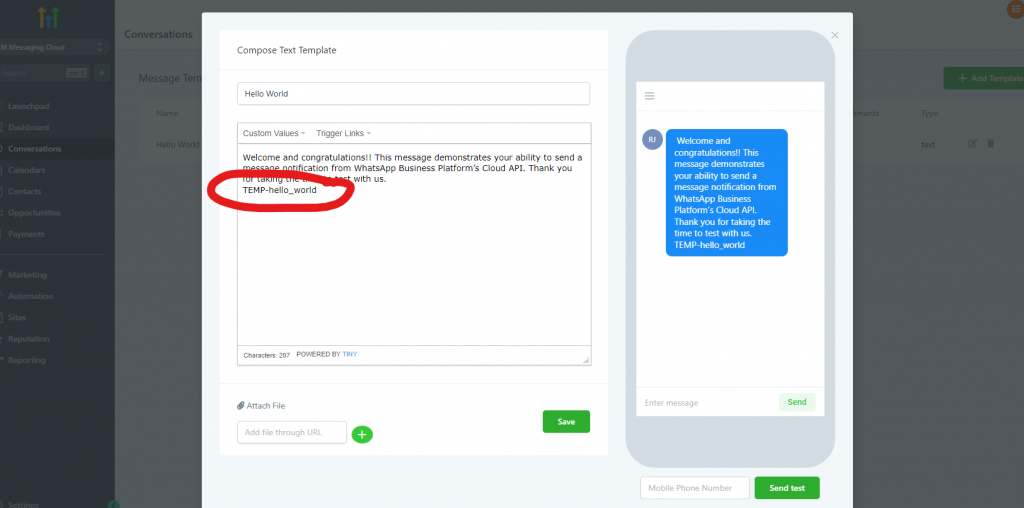 Make sure to append TEMP-template_unique_name_from_whatsApp at the end of template body.
For media templates, you need to import media from URL option. Only CRM-messaging media links are acceptable by WhatsApp. So first send this tempalte from portal and copy media url from their and use it over here.
Now simply select this template in GHL conversations and send as SMS and your message would be delivered as WhatsApp. Make sure your provider is set to WhatsApp Cloud API in phone number settings in location settings.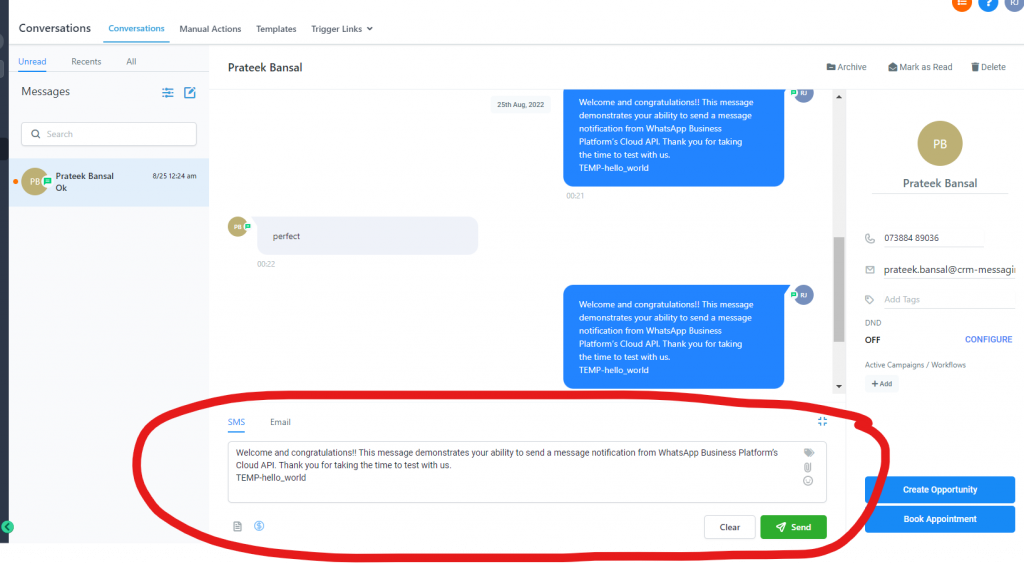 If you have added a whatsapp template with multiple languages in WhatsApp Manager, then you need to pass LANG parameter along with TEMP unique name.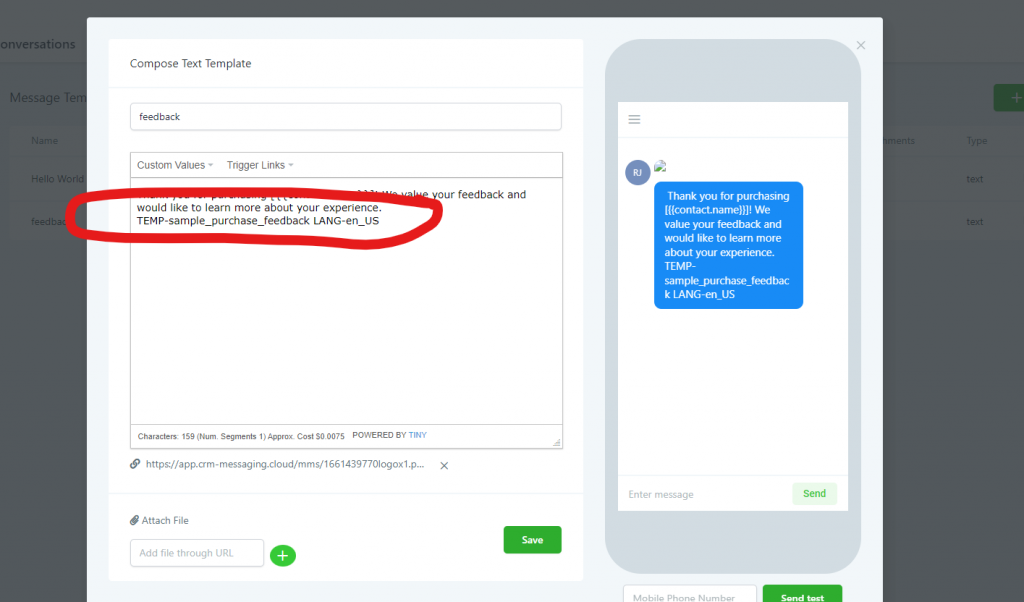 You can get Language locale from saved template in CRM Messaging template manager