It will take less than 5 min to start sending SMS from your HubSpot CRM. Follow these integration steps,
Setup
Step 1: Visit https://www.crm-messaging.cloud and sign up with Google or Email ID. This need not be your Super Admin Email of HubSpot Account.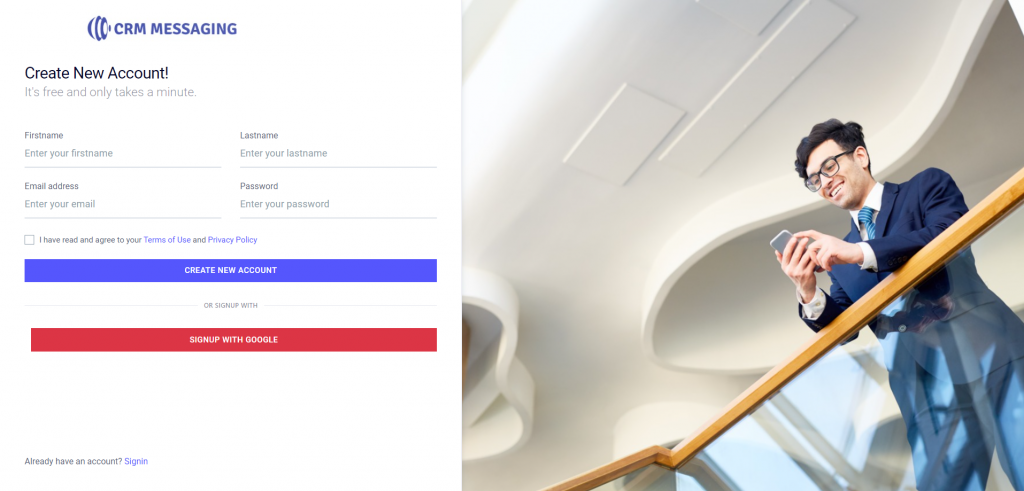 Step 2: Go to Integration Gateway and connect your HubSpot Account with Messaging Cloud. After successful connection, you should see the following screen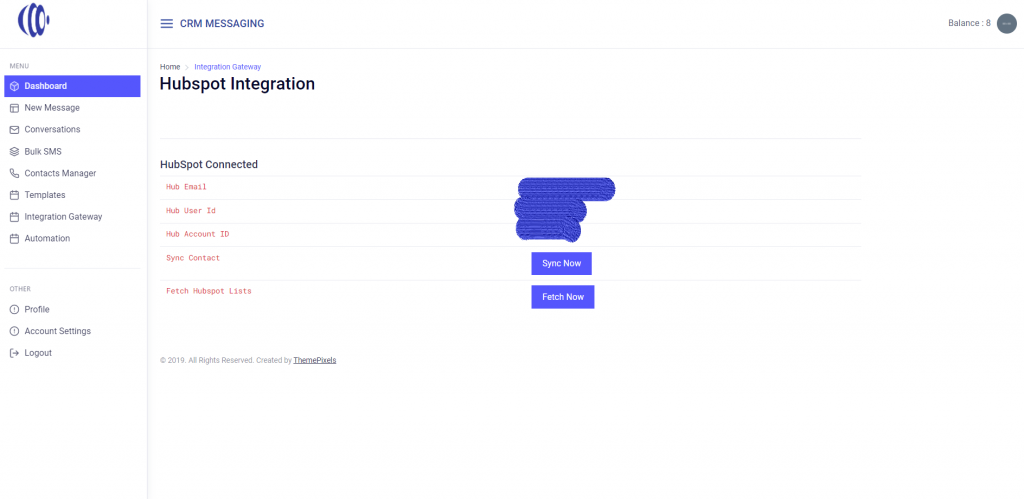 You are done and ready to send SMS from your HubSpot Account. You are given 10 free message credits and a phone number. Note that this setup has added CRM cards, timeline activities on contacts, and workflow actions on your HubSpot account. This will be explained in the below section on how to use these features.
Also, upgrade to a paid user at just the cost of credits and phone number. No license fee, No contract, and No credit card. We tie up with top messaging providers to deliver your messages and standard SMS rates and phone number rates will be charged only. No extra fee. More details – Pricing Page
In case you are looking to uninstall the app from your HubSpot account. Follow these steps-
In your HubSpot account, click the Marketplace icon marketplace in the main navigation bar. Under Manage, select Connected apps.
Click Actions on the CRM Messaging App, then click Uninstall.
In the dialog box, type "uninstall" in the text field and click Uninstall.