To send a message, you simply go to record on Leads or Contacts and select a record and click on Send SMS button. You will send an SMS. Note: you may select multiple records also and send to all records SMS at a go.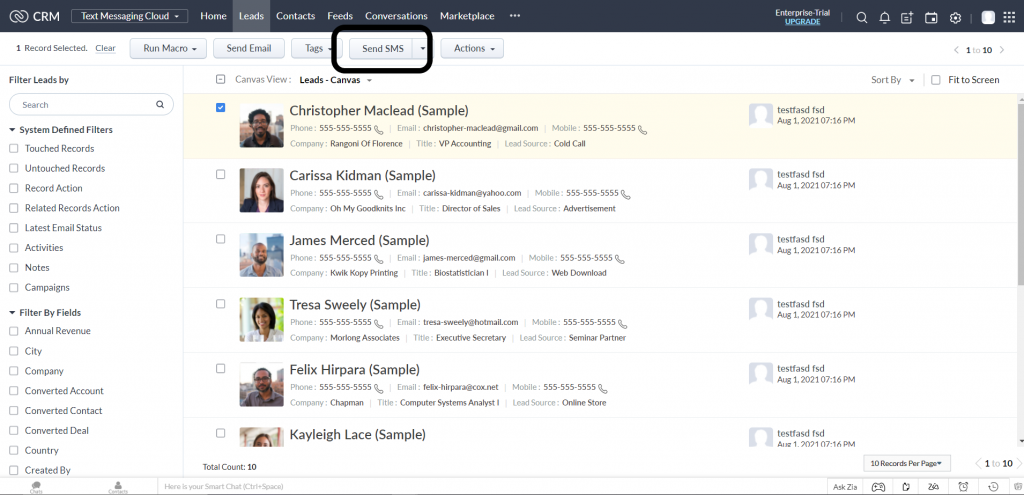 Track All Conversations In Conversation View
Use the power of responding to many customers and prospects at a go with the WhatsApp-styled Conversation view.