To send bulk SMS, first prepare list of contacts eligible for receiving bulk texts. Simply follow these steps,
Step 1: Go to Lists in HubSpot and create a static or dynamic list of audiences for the campaign.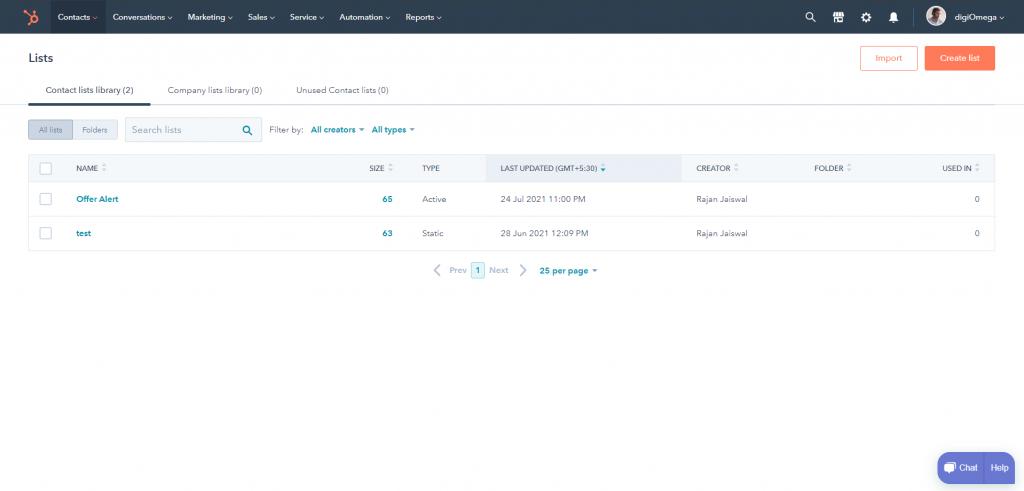 Step 2: Go to Messaging cloud Web App https://app.crm-messaging.cloud and navigate to Bulk SMS module.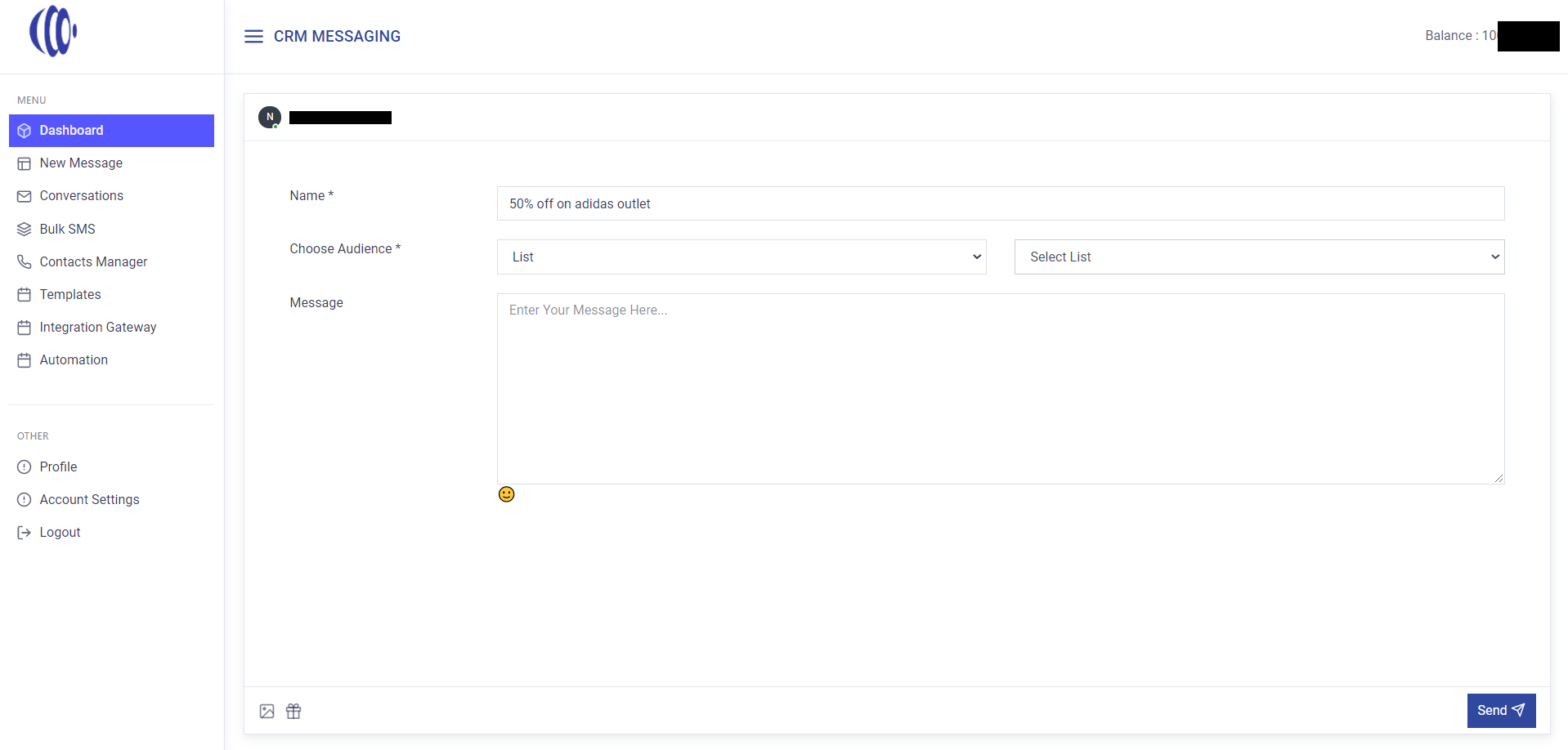 Step 3: Give your campaign a name and then choose audience from "List" and then select respective list from dropdown. If you do not see your list name in dropdown, navigate to integration gateway and refetch lists. Compose your message and schedule/send campaign